Elaine, a beautiful young witch, is determined to find a man to love her. In her gothic Victorian apartment she makes spells and potions, and then picks up men and seduces them. However, her spells work too well, leaving her with a string of hapless victims. When she finally meets the man of her dreams, her desperation to be loved will drive her to the brink of insanity and murder.
With a visual style that pays tribute to Technicolor thrillers of the '60s, The Love Witch explores female fantasy and the repercussions of pathological narcissism.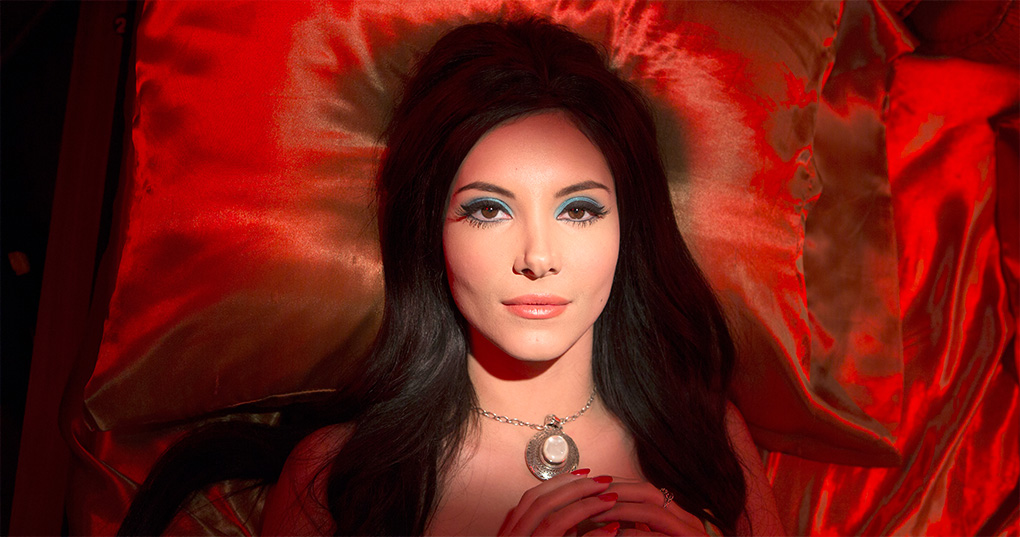 The Love Witch really is a breath of fresh air while remaining beautifully retro in tone. Entirely shot on 35mm and inspired by the likes of the pulp novels of the swinging sixties, George A. Romero's Season of the Witch, British B-movie Horror Hotel, Hitchcock's 1950s colour films and mid-century European art cinema, the film looks and feels as if it was produced in 1960s Hollywood, while having some distinctly modern things to say about narcissism, femininity and feminism.
Everything in The Love Witch is carefully constructed, from the vintage look of the sets, costumes and cinematography, to the image of Elaine as a symbol of female power and sexuality. Her makeup, lashes, wig, costumes and fetish lingerie may all be things that she hides behind, but she also uses them as weapons against the men who don't love her in the way she demands.
Blending high camp, retro fun and frothy imagery with a seriously dark underbelly, The Love Witch has garnered strong reviews from early screenings thanks to Biller's confident direction and a star turn from Samantha Robinson as Elaine.
The Love Witch will be released in UK cinemas and will be available on Video-on-Demand and Digital HD on 10 March 2017, courtesy of Icon Film Distribution.