Asian horror distributor Terror Cotta are excited to announce their next release, Japanese splatter comedy Bloody Muscle Body Builder in Hell, also known less colourfully as The Japanese Evil Dead.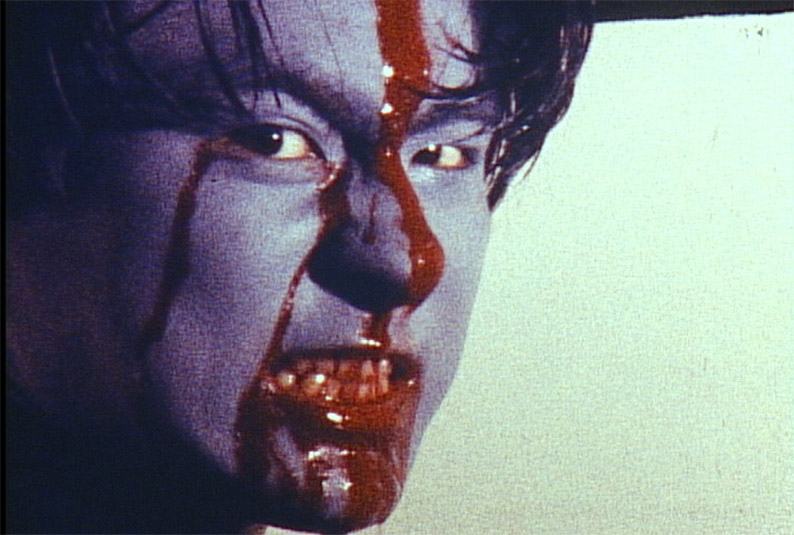 After a surprise phone call interrupts his daily workout, beefy body builder Shinji agrees to meet his photojournalist ex-girlfriend to help with her research on haunted houses. Accompanied by a professional psychic, they visit an abandoned house once owned by Shinji's father. But inside the house a dark secret lingers and they find themselves trapped and tormented by a relentless ghost with a 30 year grudge...
From the land famous for cursed VHS tapes, comes a 'forgotten video nasty'. Unleashed from a mysterious Tokyo cellar and available for the first time in the UK, the Bloody Muscle Body Builder invites fans of bizarro, lo-fi cinema on a far out journey... into hell.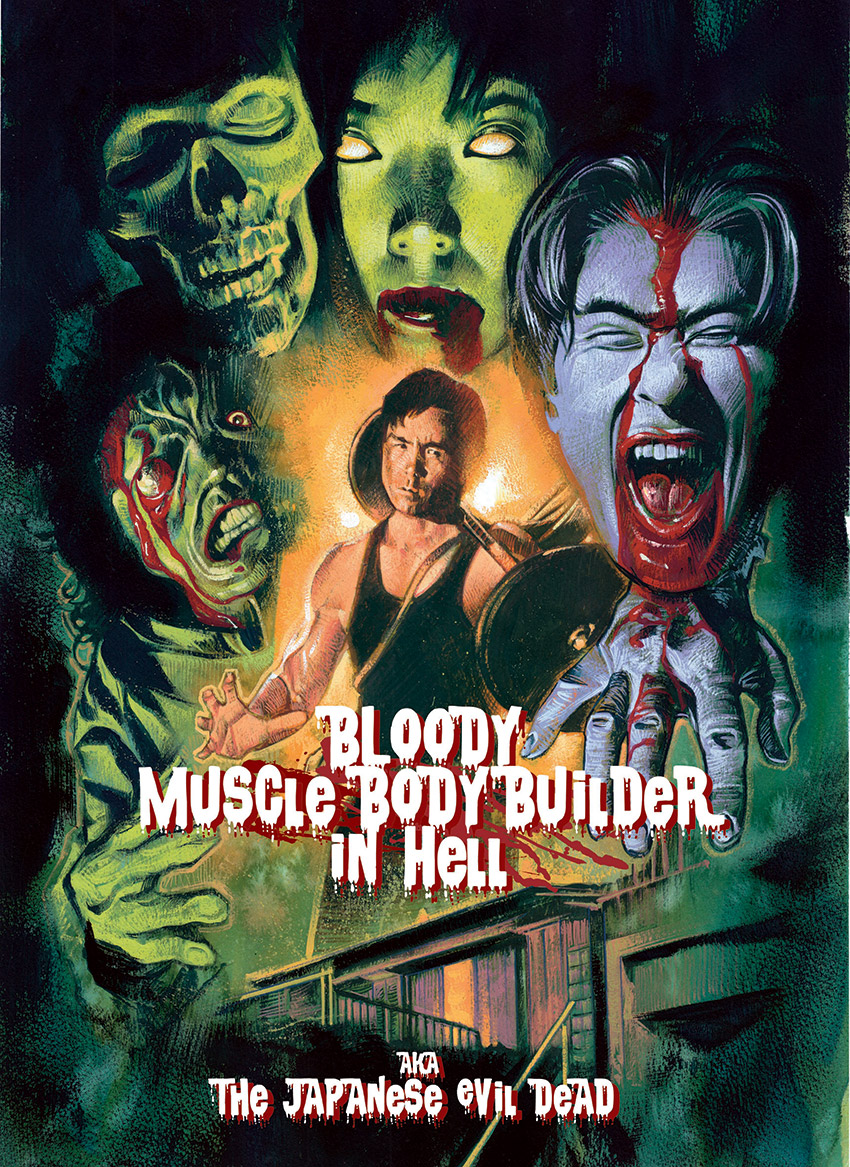 Directed by Shinichi Fukazawa, the cast includes Shinichi Fukazawa, Asako Nosaka and Masaaki Kai.
Bloody Muscle Body Builder in Hell will be unleashed on UK DVD in 2017 by Terror Cotta. We've yet to have the exact date (or even the month!) confirmed, and information on the special features will follow later. Terror Cotta's release will be the first with English subtitles and features original artwork from Graham Humphreys (artwork designer for Sam Raimi's original Evil Dead series).
We're also hoping to see a UK trailer in the not too distant future. We'll update this story when we know more.