Today Arrow announced its March 2017 Blu-ray and DVD releases, with five tantalising titles tailor made for cult and horror fans.
First out is Takashi Miike's classic Dead or Alive Trilogy starring Riki Takeuchi and Show Aikawa as their various characters deal drugs in Tokyo, put their yakuza assassin skills to good use and even meet cyborg soldiers in future Yokohama. Each film deftly shows off Miike at the height of his skills, and weaves a captivating tapestry of crime, action and character study.
Next up is a franchise any horror fan around in the late 80s and early 90s will recognise: House: The Complete Collection, which comes to Dual Format in a gorgeous 2K restoration of all four films. With each film telling a different tale, and getting increasingly bonkers as the series goes on (who can forget the singing pizza in House IV?), the House films are equal parts funny, scary and entertaining. As much a joy for fans of weird cinema as they are for horror lovers.
Arrow Video's March 2017 slate also brings two giallo gems from Luciano Ercoli, starring his wife Nieves Navarro. Death Walks on High Heels and Death Walks at Midnight come to DVD and Blu-ray in beautiful 2K restorations that really show off the murder set pieces and gorgeous stylisation of these two superior gialli.
Last but not least sees not one, but two Limited Edition releases of Juan Piquer Simón's slasher classic, Pieces arrive on Dual Format. Both editions include brand new 4K restorations and two versions of the film itself, as well as a host of fascinating special features and a CD with the entire original score. The Arrow Store exclusive version, which will be available to pre-order from early 2017, also includes a Limited Edition 12" Vinyl of the original score, featuring expanded artwork by Marc Schoenbach, and a 100-piece jigsaw puzzle replica.
Full details on each release will follow in the coming weeks.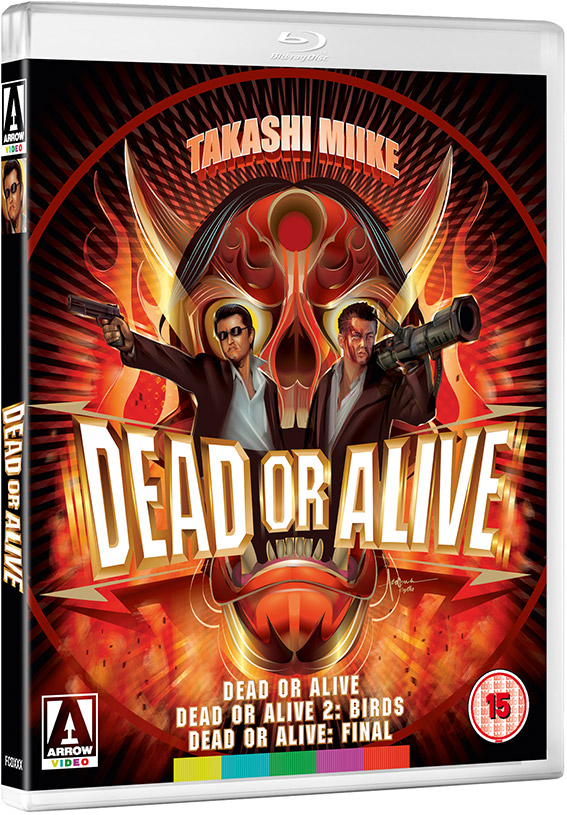 Dead or Alive Trilogy | Blu-ray and DVD | 13 March 2017
Takashi Miike's unforgettable Dead or Alive Trilogy gets the high definition treatment with this special edition set. Each of the unique films show off the director at the pinnacle of his creativity, and are accompanied by a host of impressive extras.

House: The Complete Collection | Dual Format DVD & Blu-ray | 20 March 2017
From the creators of Friday the 13th, the crazy, scary and funny House films feature everything from zombie cowboys to singing pizzas. All four films are restored here in gorgeous 2K and come complete with a host of brand new documentaries and other extras for fans to delight in.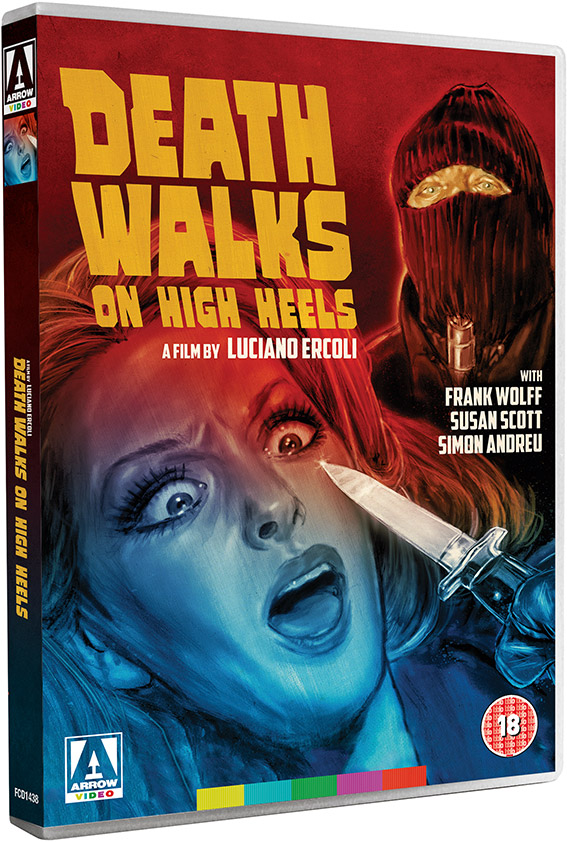 Death Walks on High Heels | Blu-ray and DVD | 27 March 2017
The Arrow Video release of Luciano Ercoli's classic gialli, Death Walks on High Heels flaunts a beautiful 2K restoration from the original camera negative amidst all the special features. Fans can watch Nieves Navarro's scene-stealing performance like never before, as she subverts the conventions of the genre.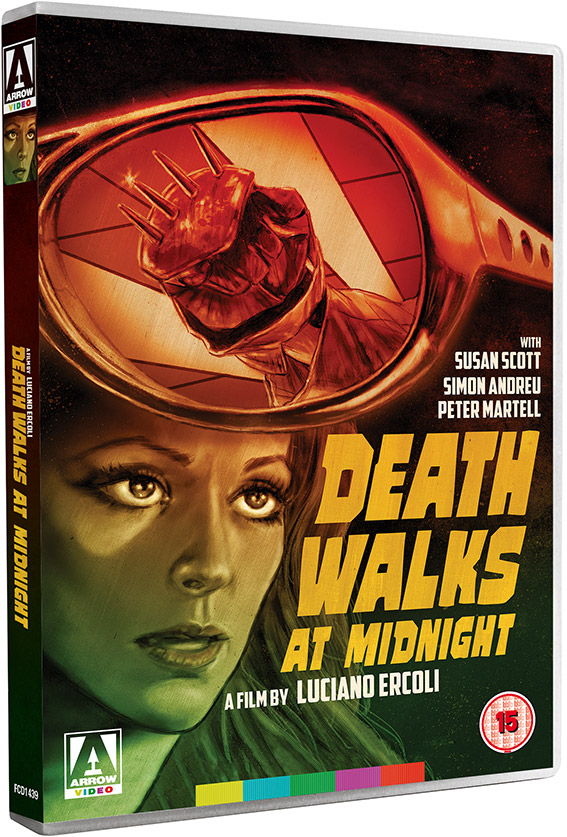 Death Walks at Midnight | Blu-ray and DVD | 27 March 2017
Arguably Luciano Ercoli's masterpiece, this 2K restoration of Death Walks at Midnight shows off the giallo as it was intended to be seen, letting film buffs and horror fans alike enjoy the ultra-stylised set pieces and the gruesome murder sequences.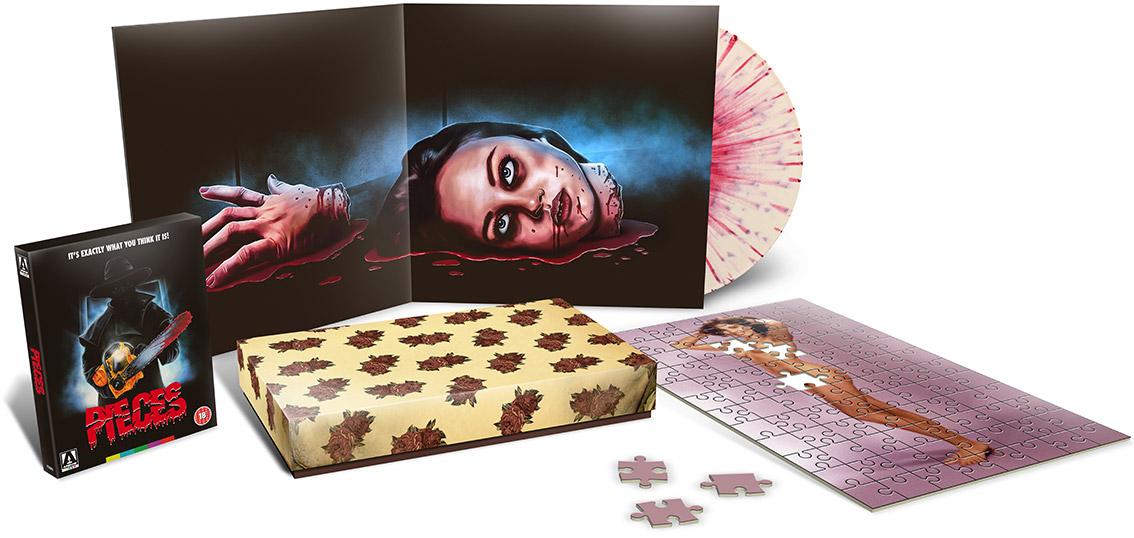 Pieces | Deluxe Limited Edition Blu-ray, DVD, CD, Vinyl, Puzzle | 27 March 2017 [Arrow Store Exclusive]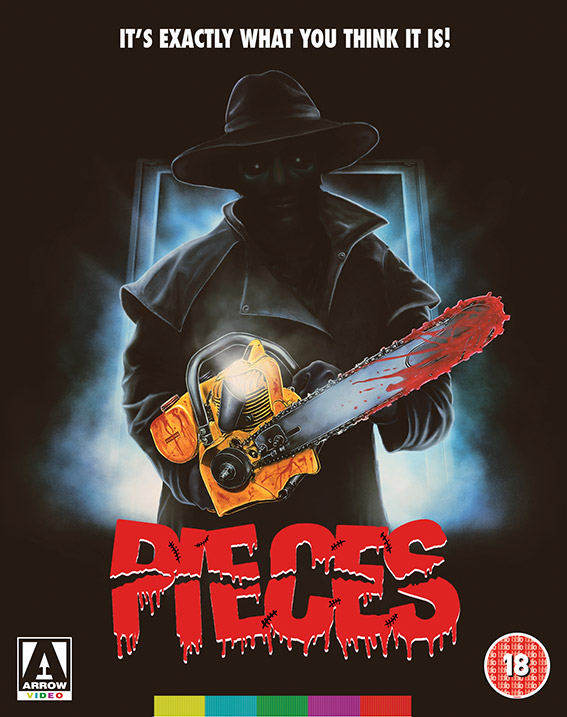 Pieces | Limited Edition Dual Format DVD & Blu-ray | 27 March 2017
Juan Piquer Simón's fun slasher gets the Limited Edition release it deserves from Arrow Video, with a brand new 4K restoration from the original camera negative, a host of special features and an array of extras - some exclusive to the Arrow Store.