In this deliciously melancholy and offbeat indie comedy, iconic director Todd Solondz (Happiness, Storytelling) resurrects Dawn Wiener, the awkward lead from his 1995 breakout hit Welcome To The Dollhouse, to deliver one of his funniest films to date. Here played by Greta Gerwig, Dawn appears in just one of four interlinked stories of American life that connect an affluent suburban family, a frustrated screenwriting teacher, an elderly depressive and Dawn herself.
A bracingly funny, often moving film, Wiener-Dog sees Solondz tackle typically bold and tricky themes with caustic wit and shrewd observation – and better yet, he does so with the generosity and optimism to ultimately let the dog steal the show.
Written and directed by Solondz, and boasts a belter of a cast that includes Ellen Burstyn, Kieran Culkin, Julie Delpy, Danny DeVito and Greta Gerwig.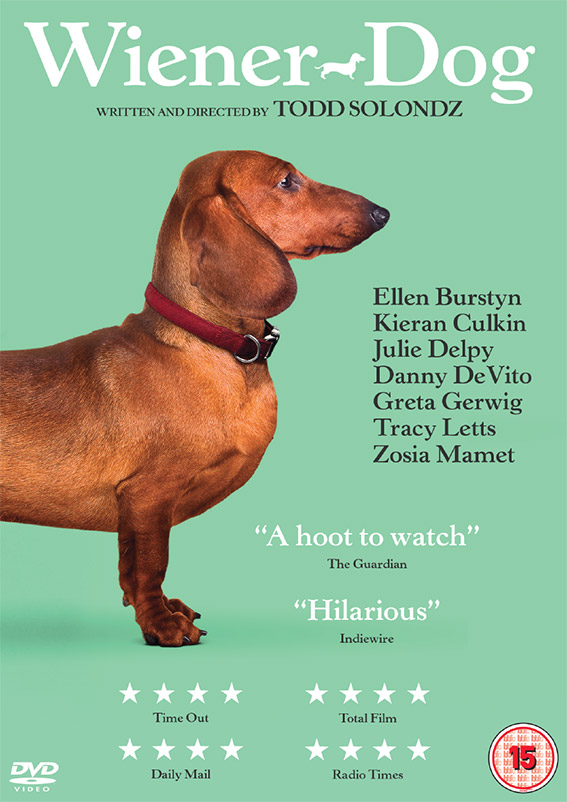 Temporary artwork
Wiener-Dog will be released on UK DVD (no Blu-ray?) and Digital on 23 January 2017 by Picturehouse Entertainment at the RRP of £19.99 for the DVD.
No special features were listed in the press release.