The Criterion Collection and Sony Pictures Home Entertainment have confirmed the titles to be released in February, all arriving on high definition region B Blu-ray format.
27 February 2017 sees the reelase of Michael Curtiz's classic melodrama Mildred Pierce, starring Joan Crawford in the role that garnered her and Academy Award for Best Actress. On the same date, Roman Polanski's British psychological comic thriller Cul-de-sac joins the Criterion UK Collection, starring Donald Pleasance and featuring a young Jacqueline Bisset in only her second film appearance.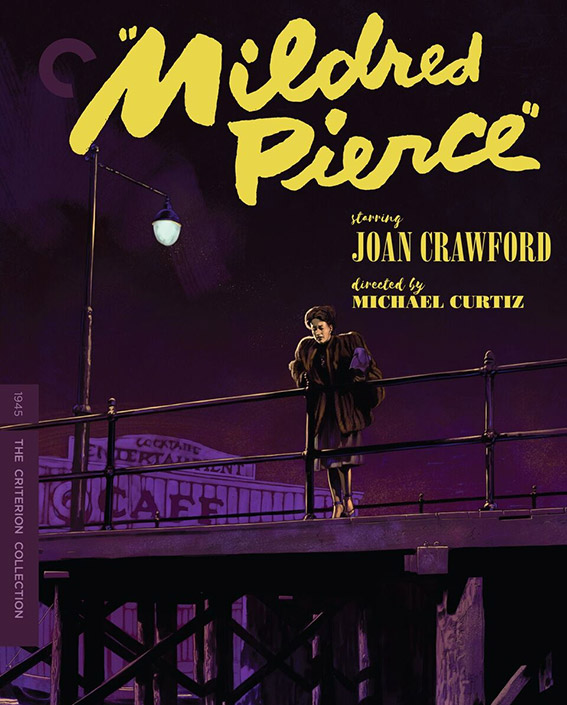 Mildred Pierce (1945)
Melodrama casts noirish shadows in this portrait of maternal sacrifice from the Hollywood master Michael Curtiz. Its iconic performance by Joan Crawford as Mildred, a single mother hell-bent on freeing her children from the stigma of economic hardship, solidified Crawford's career comeback and gave the actor her only Oscar. But as Mildred pulls herself up by the bootstraps, first as an unflappable waitress and eventually as the well-heeled owner of a successful restaurant chain, the ingratitude of her materialistic firstborn (a diabolical Ann Blyth) becomes a venomous serpent's tooth, setting in motion an endless cycle of desperate overtures and heartless recriminations. Recasting James M. Cain's rich psychological novel as a murder mystery, this bitter cocktail of blind parental love and all-American ambition is both unremittingly hard-boiled and sumptuously emotional.
Special Edition features:
New 4K digital restoration, with uncompressed monaural soundtrack

New conversation about Mildred Pierce with critics Molly Haskell and Robert Polito

Excerpt from a 1970 episode of The David Frost Show featuring actor Joan Crawford

Joan Crawford: The Ultimate Movie Star, a 2002 feature-length documentary on Crawford's life and career

Q&A with actor Ann Blyth from 2002, conducted by film historian Eddie Muller

Segment from a 1969 episode of the Today show featuring novelist James M. Cain

Trailer

An essay by critic Imogen Sara Smith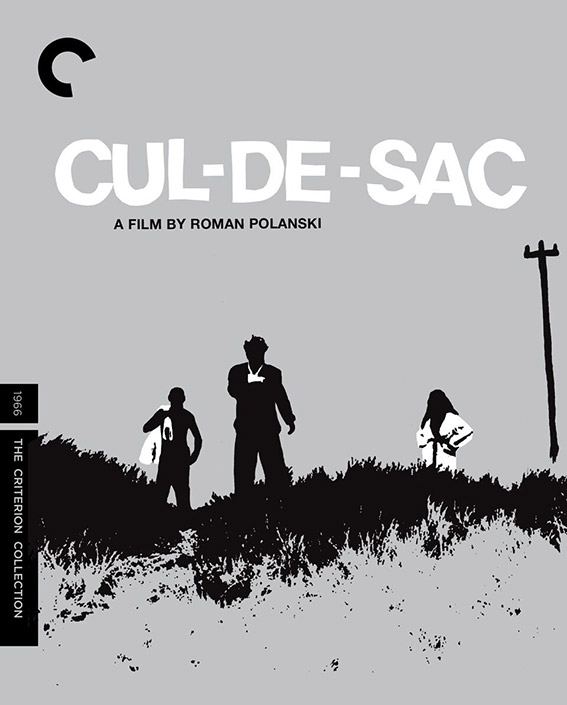 Cul-de-sac (1966)
Roman Polanski orchestrates a mental ménage à trois in this slyly absurd tale of paranoia from the director's golden 1960s period. Donald Pleasence and Françoise Dorléac star as a withdrawn couple whose isolated house is invaded by a rude, burly American gangster on the run, played by Lionel Stander. The three engage in role-playing games of sexual and emotional humiliation. Cul-de-sac is an evocative, claustrophobic, and morbidly funny tale of the modern world in chaos.
Special Edition features:
New, restored high-definition digital transfer, approved by director Roman Polanski, with uncompressed monaural soundtrack

Two Gangsters and an Island, a 2003 documentary about the making of Cul-de-sac, featuring interviews with Polanski, producer Gene Gutowski, and cinematographer Gilbert Taylor

Television interview with Polanski from 1967

Theatrical trailers

A booklet featuring a new essay by film critic David Thompson