Eureka Entertainment have announced, via its Twitter and Facebook feeds, its February Blu-ray and DVD release slate, a trio of titles that include a historical drama, a classic musical, and a character-based drama from Gus Van Sant.
On 13 February, Eureka are releasing Charles Vidor's breathtaking musical spectacle, Cover Girl, starring Rita Hayworh and Gene Kelly, as part of the Masters of Cinema series. They're following this on 20 February with Finding Forrester, Gus Vant Sant's unforgettable drama starring Sean Connery, Rob Brown and F. Murray Abraham. And finally, also on 20 February, we have Fred Zinnemann's award-winning and critically lauded historical drama, A Man for All Seasons, starring Paul Scofield, Robert Shaw, Wendy Hiller, Leo McKern and a host of other key acting talent of its time. This will also be a Masters of Cinbema title.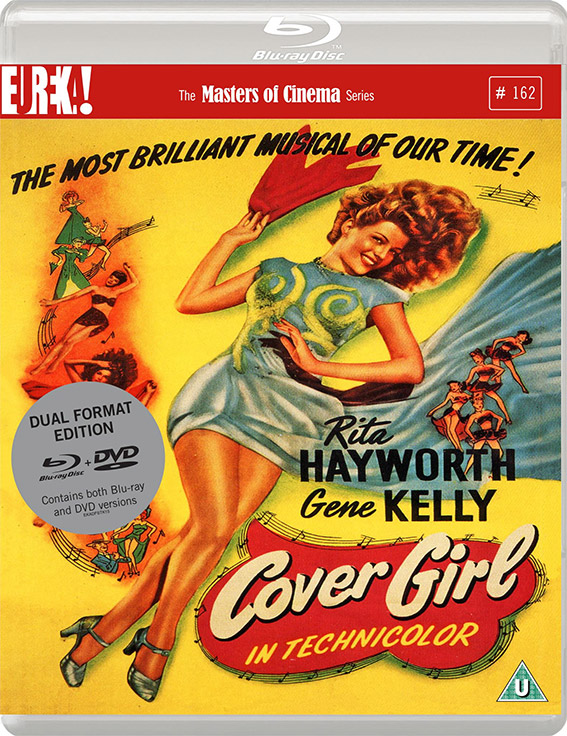 Cover Girl (1944) | 13 February | Dual Format (Blu-ray & DVD)
One of the most lavish and successful Hollywood musicals of the 1940s, Charles Vidor's Cover Girl is a breath-taking spectacle that established its stars Rita Hayworth (Gilda, The Lady from Shanghai) and Gene Kelly (Singin' in the Rain), as the two most popular actors of their time.
Nightclub dancer Rusty (Hayworth) has a happy life performing at her boyfriend Danny's (Kelly) club in Brooklyn, but her whole world changes once she wins a prestigious Cover Girl contest arranged by a wealthy magazine editor (Otto Kruger). Rusty soon becomes a Broadway sensation, but is fame and fortune a substitute for true love?
Also starring the legendary Sergeant Bilko himself, Phil Silvers (The Phil Silvers Show, It's a Mad, Mad, Mad World) and the recipient of 5 Academy Award nominations (winning for Best Musical Scoring), Cover Girl was Columbia studio's first Technicolor musical, and remains one of the finest musical pictures of all time. This Masters of Cinema release will present the film for the first time on Blu-ray in the UK in a stunning Dual-format edition.
Dual Format Edition features:
Gorgeous High-definition presentation

Optional English subtitles

Baz Luhrmann on Cover Girl

Masters of Cinema exclusive trailer

Booklet featuring new writing on the film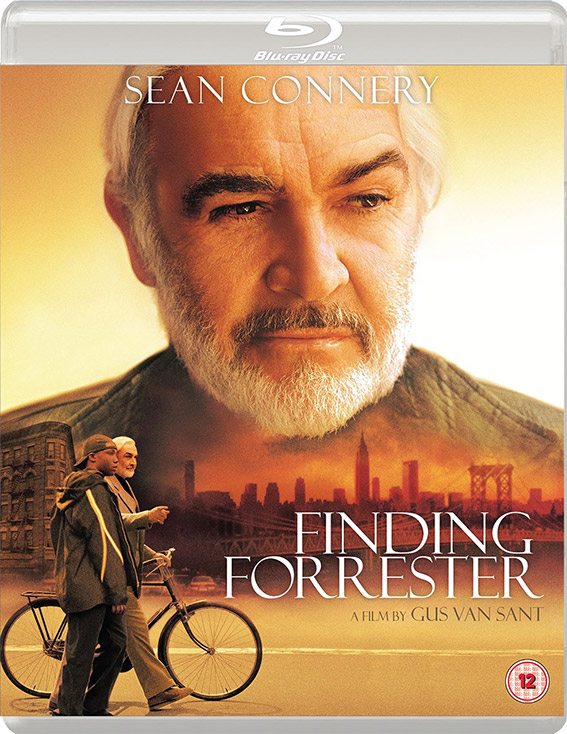 Finding Forrester (2000) | 20 February | Dual Format (Blu-ray & DVD)
From director Gus Van Sant (Good Will Hunting) comes Finding Forrester, the acclaimed and heart-warming film about the unique relationship between an eccentric reclusive novelist, William Forrester (Academy Award winner Sean Connery – The Untouchables, Indiana Jones and the Last Crusade) and a gifted athlete, Jamal Wallace (Rob Brown – Coach Carter, Treme) who has writing aspirations of his own.
As their friendship develops, Forrester takes the young man on as his protégé, giving Jamal a fantastic opportunity to learn all he can from the Pulitzer Prize-winning novelist. But he's not the only person who has something to learn from the experience...
With a star studded cast, including Academy Award Winners F. Murray Abraham (Amadeus, All The Presidents Men, The Grand Budapest Hotel) and Anna Paquin (The Piano, True Blood) as well as Michael Pitt (TV's Boardwalk Empire and Hannibal) and Busta Rhymes, Finding Forrester is a wonderfully life-affirming film, presented for the first time on Blu-ray in the UK, in a special Dual-Format edition.
Dual Format Edition features:
High-definition presentation, available for the first time in the UK

Optional English subtitles

Making-of featurette

Found – Rob Brown featurette

Deleted scenes

Original theatrical trailer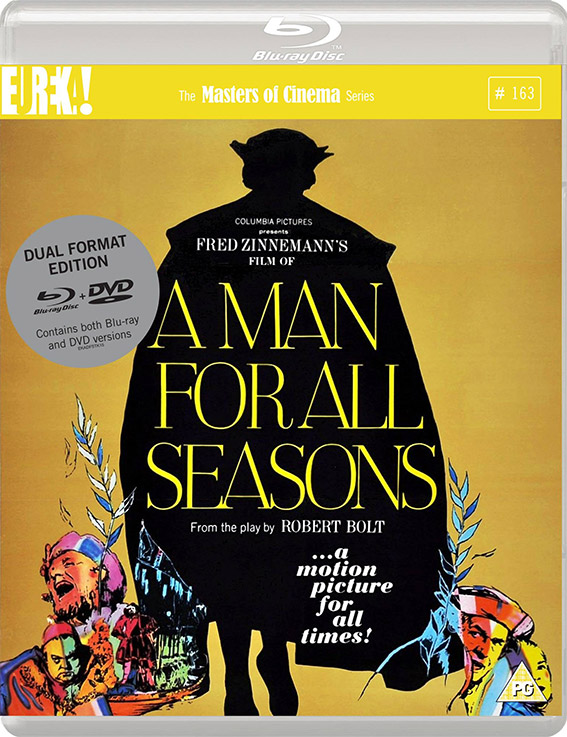 A Man for All Seasons (1966) | 20 February | Dual Format (Blu-ray & DVD)
Ranked as one of the finest British films of all time, director Fred Zinnemann's (High Noon, From Here to Eternity, The Day of the Jackal) A Man for All Seasons was lavished with awards and critical praise upon release for its opulent mise en scène and the incredible performances from its cast.
Sir Thomas More (Paul Scofield), England's Roman Catholic Chancellor, is forced into a difficult position when corrupt King Henry VIII (Robert Shaw – Jaws, From Russia with Love) demands his approval to divorce his wife and marry his mistress. Torn between his conscience and duty to the crown, Sir Thomas chooses to say nothing, sparking the rage of the king. What unfolds is a battle of wills packed with palace intrigue, political brinkmanship and the fate of man, church and country. In the end, his silence spoke loudest of all.
Written for the screen (adapted from his own play of the same name) by esteemed playwright and screenwriter Robert Bolt (Lawrence of Arabia, Doctor Zhivago) and featuring a legendary cast that also includes Orson Welles, John Hurt, Susannah York and Nigel Davenport amongst others, The Masters of Cinema Series presents A Man for All Seasons on Blu-ray for the first time in the UK in a special Dual-format edition.
Dual Format Edition features:
Gorgeous High-definition presentation

Optional English subtitles

The Life of Saint Thomas More featurette

Original Theatrical Trailer

Masters of Cinema exclusive trailer

Booklet featuring new writing on the film