Third Window Films have announced the Limited Edition Blu-ray release (2,000 copies only) of Toshiaki Toyoda: The Early Years, which contains three cult early works from award-winning Japanese director Toshiaki Toyoda, creator of Hanging Garden, Blue Spring and Crows Explode. The set includes Pornostar, Unchain and 9 Souls and will be released in the UK on 26th December at the RRP of £29.99. This will mark the first Blu-ray release of any of these films anywhere in the world.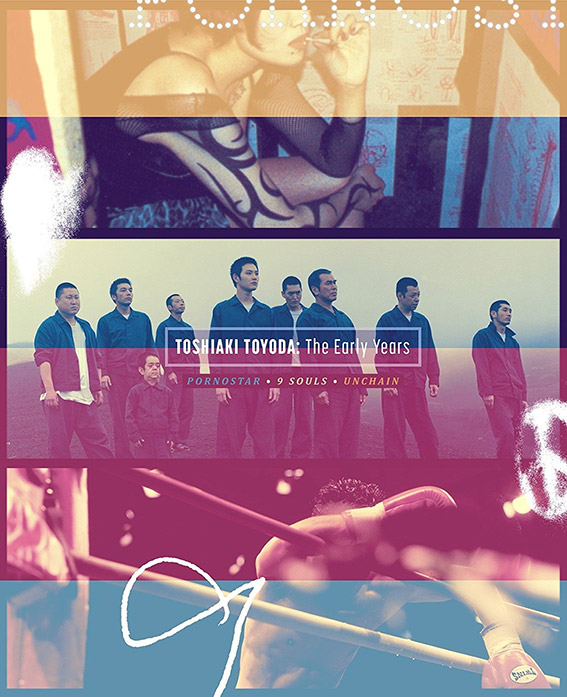 Pornstar [Poruno sutâ ] (1998)
A young man gets off the train in the morning and wanders the business districts aimlessly. He runs across some yakuza gangsters, whom he despises, and goes on a killing spree, but soon becomes involved with a subordinate gang.
Special features:
New audio commentary by Japanese cinema expert Tom Mes

New interview with Toshiaki Toyoda

Original Japanese trailer
Unchain (2000)
Documentary on the Japanese boxer Unchain Kaji, who retired from the ring at the age of 30 with an eye injury and a losing record. His attempt at starting a new life as a civilian sees him face even more adversity than his time in the ring.
Special features:
Unchain Kaji sings "Impudent Man"

Music Video

Original Japanese trailer.

Marketing materials

9 Souls [Nain souruzu] (2003)
Nine convicts escape from prison; most are convicted murders. Their plan is to find a stash of counterfeit money that a deranged cell mate told them about, divide it, then part ways. Though one by one, each seeks out the place he wants to be, a version of home, somewhere to connect. Will it end well for any of them?
SPecial features:
New audio commentary by Japanese cinema expert Jasper Sharp
Making-of
Outtakes
Original Japanese trailer