Starring Emma Suárez as Adult Julieta and Adriana Ugarte as Young Julieta, Julieta is written and directed by Spanish auteur Pedro Almodóvar and is based on the short stories Chance, Soon and Silence by Alice Munro. Julieta will release in the UK on Digital HD on 19 December 2016 and on Blu-ray and DVD through Twentieth Century Fox and Pathé on 9 January 2017 at the RRP of £19.99 for the DVD and a whopping £29.99 for the Blu-ray.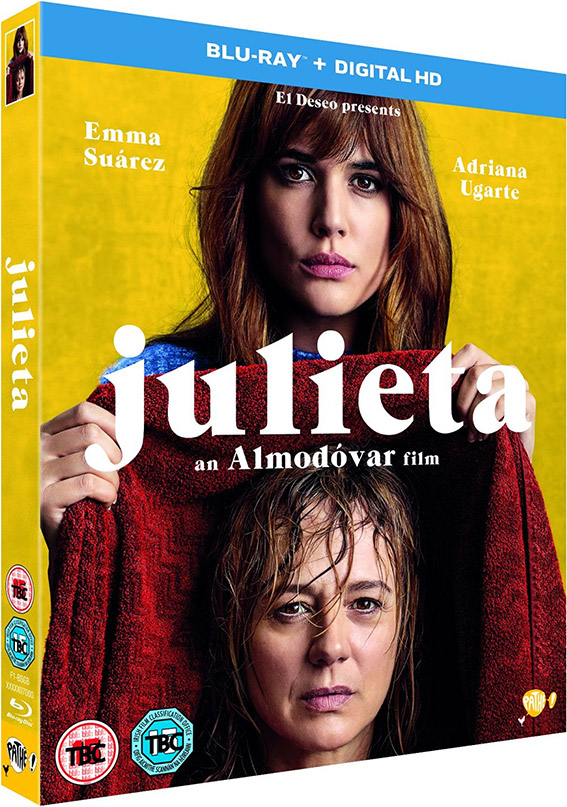 Julieta is the UK's highest grossing non-Bollywood foreign language film at the box-office since French comedy Untouchable in 2012 and scored three nominations at this year's European Film Awards, including Best European Film. Spain recently selected the film for its Oscar submission in the Best Foreign Language Film category, marking this the sixth time Almodóvar has represented Spain in this category.
12 years ago Julieta's daughter, Antia, abandoned her without warning and hasn't spoken to Julieta since. When a chance encounter brings news of her daughter, Julieta returns to her former home to revive her search for Antia, whilst also examining the events leading to her daughter's estrangement.
Julieta is about destiny, guilt complex and the unfathomable mystery that leads some people to abandon those they love, erasing them as if they meant nothing. It is also about the pain that this brutal desertion provokes in the victim.
Writer/director Pedro Almodóvar is one of Spain's most celebrated filmmakers with numerous accolades to his name including an Academy Award, four BAFTAs, numerous Goyas and over 100 further wins and nominations. His credits include Volver, The Skin I Live In and Broken Embraces. Julieta was produced by Esther García and Agustín Almodóvar and has an original score composed by Alberto Iglesias (Tinker Tailor, Soldier, Spy and The Skin I Live In).
DVD and Blu-ray special features:
Behind the scenes

Theatrical trailer