The Criterion Collection and Sony Pictures Home Entertainment have announced the release of two new Blu-ray titles for UK region B release in January. On 9 January, Marcel Camus' Black orpheus brings the Rio carnival to life through an Academy Award wiining interpretation of the Greek myth of Orpheus and Eurydice. On 16 January Howard Hawks' legendary screwball comedy His Girl Friday gets the Criterion treatment with a full restoration and an impressive selection of special features.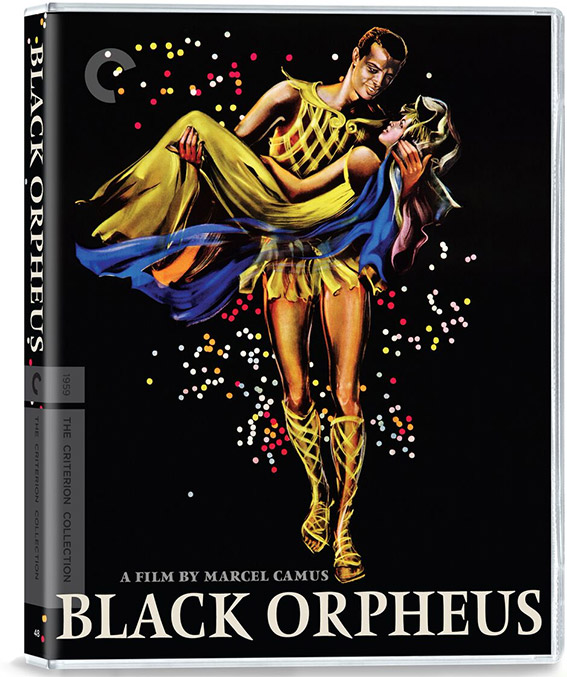 Black Orpheus (1959) | 9 January 2017
Winner of both the Academy Award for best foreign-language film and the Cannes Film Festival's Palme d'Or, Marcel Camus' Black Orpheus (Orfeu negro) brings the ancient Greek myth of Orpheus and Eurydice to the twentieth-century madness of Carnival in Rio de Janeiro. With its eye-popping photography and ravishing, epochal soundtrack, Black Orpheus was an international cultural event, and it kicked off the bossa nova craze that set hi-fis across America spinning.
Special Edition features:
New, restored high-definition digital transfer, with uncompressed monaural soundtrack

Archival interviews with director Marcel Camus and actress Marpessa Dawn

New video interviews with Brazilian cinema scholar Robert Stam, jazz historian Gary Giddins, and Brazilian author Ruy Castro

Looking for 'Black Orpheus', a French documentary about Black Orpheus's cultural and musical roots and its resonance in Brazil today

Theatrical trailer

Optional English-dubbed soundtrack

New and improved English subtitle translation

A booklet featuring a new essay by film critic Michael Atkinson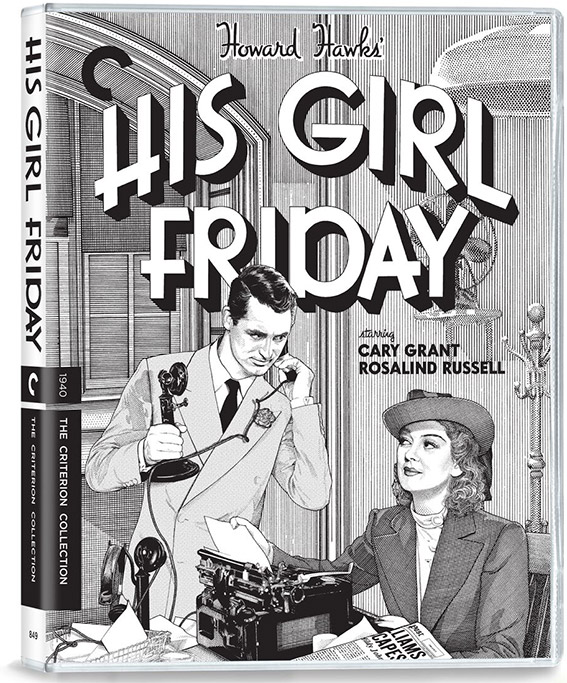 His Girl Friday (1940) | 16 January 2017
One of the fastest, funniest, and most quotable films ever made, His Girl Friday stars Rosalind Russell as reporter Hildy Johnson, a standout among cinema's powerful women. Hildy is matched in force only by her conniving but charismatic editor and ex-husband, Walter Burns (played by the peerless Cary Grant), who dangles the chance for her to scoop her fellow news writers with the story of an impending execution in order to keep her from hopping the train that's supposed to take her to Albany and a new life as a housewife. When adapting Ben Hecht and Charles MacArthur's smash hit play The Front Page, director Howard Hawks had the inspired idea of turning star reporter Hildy Johnson into a woman, and the result is an immortal mix of hard-boiled newsroom setting with ebullient remarriage comedy. Also presented here is a brand-new restoration of the 1931 film The Front Page, Lewis Milestone's famous pre-Code adaptation of the same material.
Special Edition features:
New high-definition digital restoration of His Girl Friday, with uncompressed monaural soundtrack

New 4K digital restoration of The Front Page, made from a recently discovered print of director Lewis Milestone's preferred version, with uncompressed monaural soundtrack

New interview with film scholar David Bordwell about His Girl Friday

Archival interviews with His Girl Friday director Howard Hawks

Featurettes from 1999 and 2006 about Hawks, actor Rosalind Russell, and the making of His Girl Friday

Radio adaptation of His Girl Friday from 1940

New piece about the restoration of The Front Page

New piece about playwright and screenwriter Ben Hecht

Radio adaptations of the play The Front Page from 1937 and 1946

His Girl Friday trailers

A booklet featuring essays on His Girl Friday and The Front Page by film critics Farran Smith Nehme and Michael Sragow