"The best TV you'll see this summer" (Vanity Fair) will be available to own this fall when The Night Of, the acclaimed HBO limited series that captivated TV audiences this summer, comes to Digital HD on 21 October 21 2016 (that's today if you don't have a calender handy) , and to DVD and Blu-ray on 24 October 24, 2016 from Warner Home Video/HBO.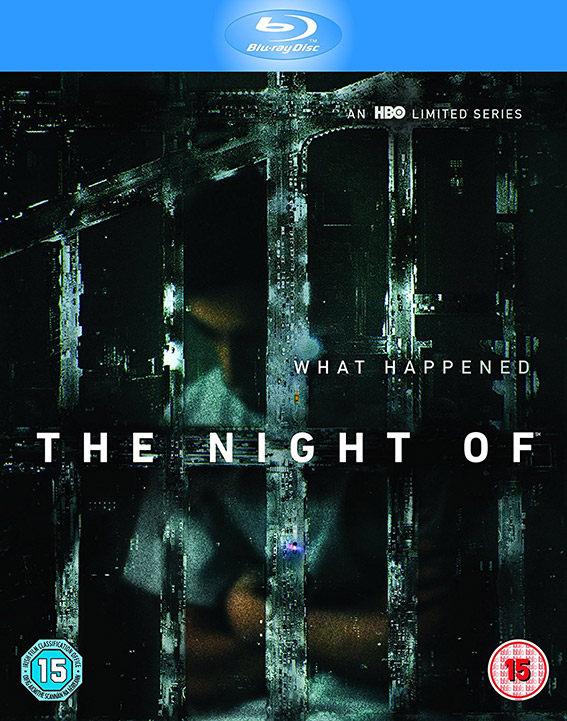 Starring John Turturro in "a mind-blowing performance" (Wall Street Journal) and the "extraordinary" (Boston Globe) Riz Ahmed, The Night Of is "an anthem to television's unique power to turn a series of understated performances into sustained magnificence" (Los Angeles Times). The series, which delves into the intricacies of a complex New York City murder case with cultural and political overtones, was a critical and ratings sensation this summer, with critics heralding the show as "exquisite… richly detailed" (The New York Times), "mesmerizing" (Entertainment Weekly) and "as complicated and layered as life itself" (TV Guide).
In The Night Of, Pakistani-American college student Nasir "Naz" Khan, who lives with his parents in Queens, NY, takes his father's taxi to go to a party in Manhattan. But what starts as a perfect night for Naz becomes a nightmare when he's arrested for murder. The series examines the police investigation, the legal proceedings, the criminal justice system and Rikers Island, where the accused await trial.
The Night Of was created and executive produced by Steven Zaillian (Oscar winner, Best Adapted Screenplay for Schindler's List) and Richard Price (The Wire, Oscar nominee, Best Adapted Screenplay for The Color of Money), based on the BBC series Criminal Justice, created by Peter Moffat. Other executive producers are Jane Tranter, James Gandolfini and Peter Moffat; co-executive produced by Garrett Basch, Nancy Sanders and Mark Armstrong.
The 3-disc Blu-ray and DVD sets will be released in the UK on Monday at an as-yet unconfirmed RRP, but Amazon are asking £24.99 for the Blu-ray and £21.99 for the DVD.