The Criterion Collection and Sony Pictures Home Entertainment have confirmed the titles they will be relesing on 5 December 2016, both arriving in high definition region B Blu-ray format.
Criterion shines a spotlight on two friends, collaborators and utterly unique cinematic voices – Noah Baumbach (Mistress America, While We're Young, Frances Ha) and Wes Anderson (The Grand Budapest Hotel, The Darjeeling Limited) with Special Edition releases of The Squid and the Whale and The Royal Tenenbaums.
Baumbach's personal story of family breakdown based on his own experiences of his parents' divorce cemented his growing reputation as a highly literate and distinctive filmmaker and garnered him an Oscar nomination for Best Original Screenplay. Another Oscar-nominated screenplay, co-written with Owen Wilson, forms the basis for Anderson's The Royal Tenenbaums – a film that perfectly embodies his distinctive visual and narrative style and stars his regular troupe of actors including Luke and Owen Wilson, Bill Murray and Ben Stiller.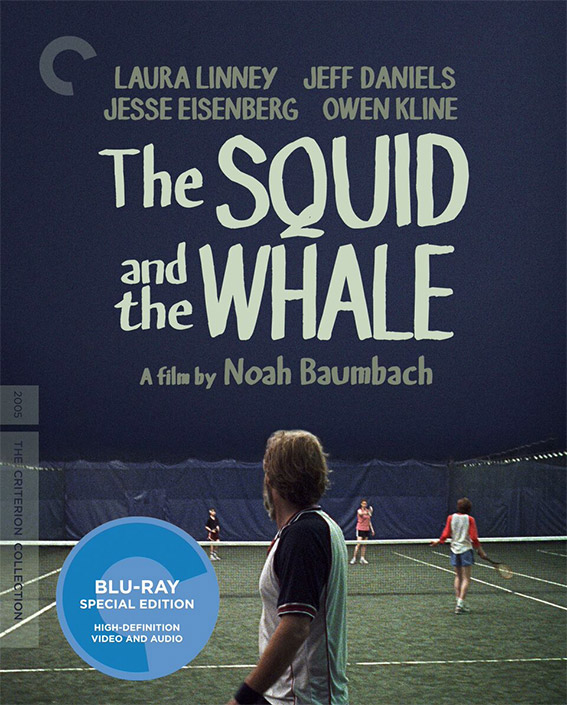 The Squid and the Whale (2005)
With excruciating honesty, The Squid and the Whale chronicles the experiences of two young brothers growing up in 1980s Park Slope, Brooklyn, as they navigate the jagged contours of the divorce of their parents, both writers. The acclaimed third feature by Noah Baumbach marked a critical development for the filmmaker as he turned toward an increasingly personal style – a move that garnered him an Academy Award nomination for best original screenplay. Shot in Super 16mm and featuring a quartet of nuanced, understated performances from Jeff Daniels, Laura Linney, Jesse Eisenberg, and Owen Kline, this comic and poignant drama, peppered with autobiographical elements, deftly captures the heartache and confusion of a fracturing family.
Director-Approved Edition contents:
New, restored 4K digital transfer, supervised by cinematographer Robert Yeoman and director Noah Baumbach, with 5.1 surround DTS-HD Master Audio soundtrack

New interviews with Baumbach and actors Jeff Daniels, Jesse Eisenberg, Owen Kline, and Laura Linney

New conversation about the score and other music in the film between Baumbach and composers Dean Wareham and Britta Phillips

Behind The Squid and the Whale, a 2005 documentary featuring on-set footage and cast interviews

Audition footage

Trailers

A booklet featuring an essay by critic Kent Jones and a 2005 interview of Baumbach by novelist Jonathan Lethem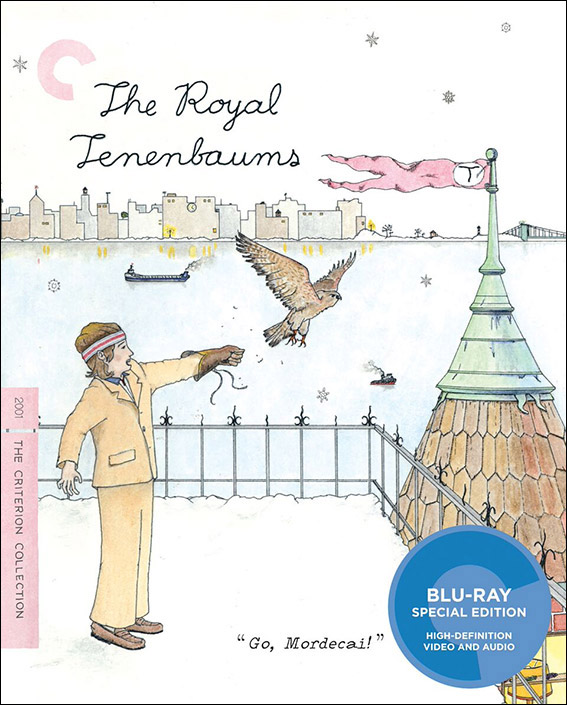 The Royal Tenenbaums (2001)
Royal Tenenbaum (Gene Hackman) and his wife, Etheline (Anjelica Huston), had three children—Chas, Margot, and Richie – and then they separated. Chas (Ben Stiller) started buying real estate in his early teens and seemed to have an almost preternatural understanding of international finance. Margot (Gwyneth Paltrow) was a playwright and received a Braverman Grant of $50,000 in the ninth grade. Richie (Luke Wilson) was a junior champion tennis player and won the U.S. Nationals three years in a row. Virtually all memory of the brilliance of the young Tenenbaums was subsequently erased by two decades of betrayal, failure, and disaster. The Royal Tenenbaums is a hilarious, touching, and brilliantly stylized study of melancholy and redemption from Wes Anderson.
Director-Approved Special Edition contents:
Restored digital transfer, supervised by director Wes Anderson, with 5.1 surround DTS-HD Master Audio soundtrack

Audio commentary by Anderson

With the Filmmaker: Portraits by Albert Maysles, featuring Anderson

Interviews with and behind-the-scenes footage of actors Gene Hackman, Anjelica Huston, Ben Stiller, Gwyneth Paltrow, Luke Wilson, Owen Wilson, Bill Murray, and Danny Glover

Outtakes

The Peter Bradley Show, featuring interviews with additional cast members

Scrapbook featuring young Richie's murals and paintings, still photographs by set photographer James Hamilton, book and magazine covers, and storyboards

Studio 360 radio segment on painter Miguel Calderón, along with examples of his work

Trailers

Collectible insert with Eric Anderson's drawings

A new essay by film critic Kent Jones