Takeshi Kitano's sixth film as director, Kids Return, is a cinematic tale about Shinji (Masanobu Ando) and Masaru (Ken Kaneko), two high-school dropouts, growing up in a Tokyo suburb.
Shinji and Masaru are playful, self-centred and irresponsible. They wag school, ridicule their teachers and bully other students, and spend most of their time at the local coffee house and noodle shop. Shinji pursues an amateur boxing career, while Masaru joins a yakuza gang.
As with the sublime A Scene at the Sea, in Kids Return (and this is the official Japanese title) Kitano does not take an acting role, but instead draws heavily on his own younger days, and even includes references to his early career as a manzai comedian. A beautifully observed drama troubled youth and failed ambition, it also includes some of Kitano's most beautifully executed before/after editing gags.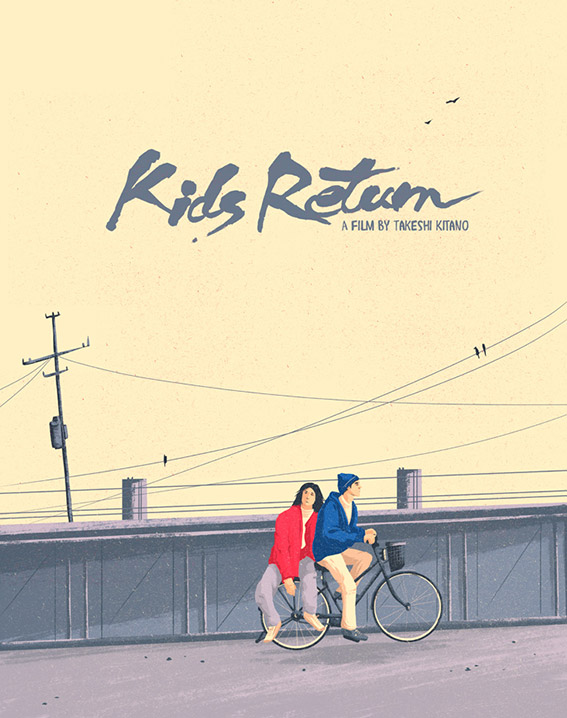 Kids Return makes its UK Blu-ray debut on 24th October 2016 from Third Window Films at the RRP of £19.99.
Featuring a new 2K remaster from Office Kitano, the disc wll have these special features:
A new audio commentary by film scholar Aaron Gerow

Making-of featurette

The first 1000 copies feature a limited cardboard slipcase with new illustrated artwork by Marie Bergeron