Osyssey Video have announce the October DVD release of two very different American titles: Sydney Pollack's comedy drama The Electric Horseman and Al Pacino's Shakespeare documentary Looking for Richard. Both are vanilla discs with no extras features announced.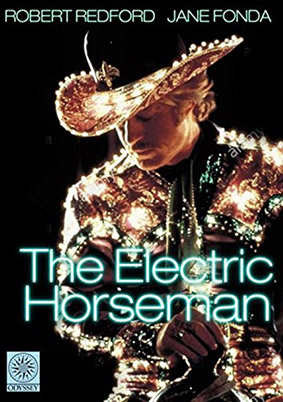 The Electric Horseman (1979)
Sexual chemistry crackles between double Oscar winners Robert Redford (Butch Cassidy and the Sundance Kid) and Jane Fonda (Klute) in The Electric Horseman, a romantic comedy adventure directed by acclaimed director Sydney Pollack (Tootsie), which is set for a DVD release on 17th October 2016 from Odyssey Video at the RRP of £9.99.
Sonny Steele (Robert Redford) has swapped his previous life as a rodeo champion for a corporate gig as a brand spokesman in a garish electrified cowboy suit. Everything changes at a Las Vegas convention when, appalled that the racehorse he is riding has been doped, he gallops away into the desert to restore the horse to freedom. In hot pursuit behind him are the state police, his employers, and not least, investigative journalist Hallie Martin (Jane Fonda).
The film features a stunning score by Academy Award-winning composer Dave Grusin (The Graduate, The Friends of Eddie Coyle), and stars country music legend Willie Nelson, of supergroup The Highwaymen, in his feature film debut. Impressively, Robert Redford did all his own riding stunts and loved the horse so much he brought it home and kept it for the rest of its life.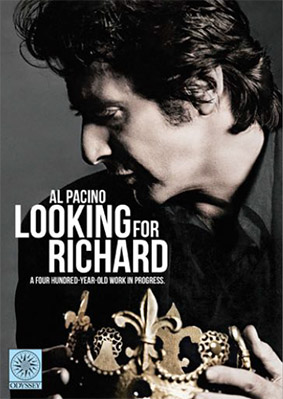 Looking for Richard (1996)
Hollywood icon Al Pacino (The Godfather) unravels the mysteries and challenges of portraying Shakespeare's most intriguing villain, King Richard III, in the star-studded documentary Looking for Richard, which is set to arrive on DVD on 17th October 2016 courtesy of Odyssey Video at the RRP of £9.99.
Written, starring, directed and presented by Pacino, this labour of love features a stella cast including Kevin Spacey (American Beauty), Winona Ryder (Heathers), Alec Baldwin (30 Rock), Kenneth Branagh (Henry V), Derek Jacobi (I Claudius), John Gielgud (Ghandi), Vanessa Redgrave (Howards End), F. Murray Abraham (Amadeus) and James Earl Jones (Star Wars).
Scored by the award-winning composer Howard Shore (The Lord of the Rings), the movie combines performances of scenes from Richard III and interviews with leading Shakespeare scholars and actors on both Richard III and Shakespeare's relevance to the modern world. Pacino won a Directors Guild of America Award for Outstanding Directorial Achievement in Documentary for the film, which is a remarkable directorial debut.