Hector McAdam is embarking on his annual journey from Scotland to a London shelter, where Christmas cheer and a turkey dinner await him. But, aware this might be his last Hector opts to reconnect with his past and reunite with those he left behind.
Life without a home isn't easy but Hector is resilient, accepting of people, and life, as they come. He meets with friendship and kindness, disappointment and cruelty, discomfort and joy. His cross-country odyssey brings chance encounters, companions old and new who need his support a much as he needs theirs.
Described by Cine-Vue as "A methodical, gently simmering family drama, it serves up a bittersweet realist alternative to standard festive fare," and Eye for Film as "a refreshing change that is likely to win over audiences beyond the arthouse niche," Hector is the debut feature from Jake Gavin, and stars a top-of-form Peter Mullan (Trainspotting, Tyrannosaur), Keith Allen (The Comic Strip, 24 Hour Party People), Natalie Gavin (The Arbor, Jericho), Sarah Solemani (Bad Education, The Five) and Stephen Tompkinson (TV's Wild at Heart, Ballykissangel).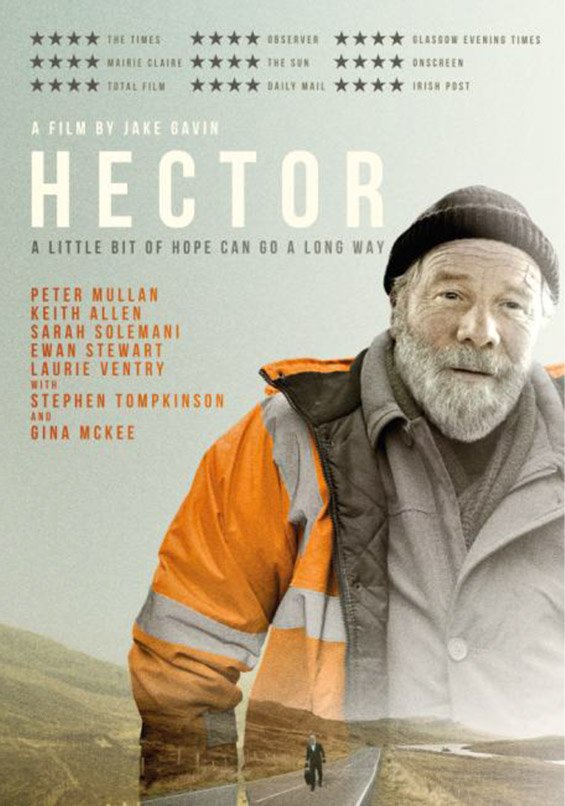 Hector will be released on UK DVD on 31st October 2016 by Cadiz Music at the RRP of £14.99.
Special features: