While partying on a bachelorette getaway with her friends, bride-to-be Casey (Elma Begovic – Tear Us Apart) is bitten by a mysterious, unseen bug. On returning home what first appears to be a nasty infection rapidly mutates into something far more sinister as Casey takes on an horrific insect-like transformation.
Shedding skin, vomiting acidic bile, biting off nails and excreting slime drenched eggs all over her newly created nest, Casey must now find flesh to feed on. As her transformation becomes complete, Casey discovers that everything can change with a single bite.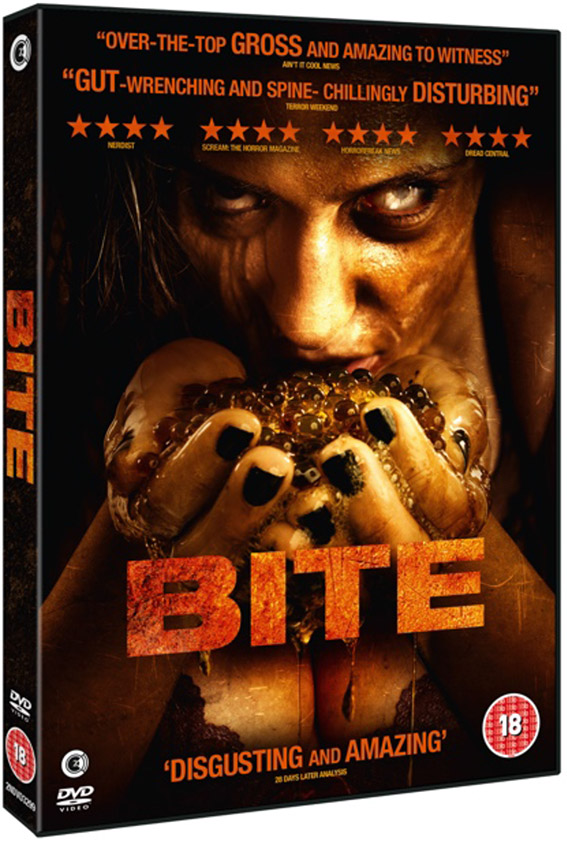 So graphic that sick bags were handed out at the world premiere, the gut-wrenching gore fest Bite, about one woman's sickening transformation, gets its first UK DVD release on 10th October 2016 courtesy of Second Sight Films at the RRP of £10.99.
No special features have been announced.