Vocal impressionist Larry Gormley barely makes ends meet as a mini-cab driver while waiting for his big break. When a dubious regular fare leaves a briefcase full of hot money in the back of his cab, Larry soon finds himself on the run from the Mob, the police, and Des – a psychopathic Glaswegian hitchhiker.
Rocky Horror Picture Show icon Tim Curry stars as a loveable aspiring actor/singer who finds himself tangling with gangsters in this witty and hugely entertaining television film from award-winning director Colin Bucksey (Breaking Bad, Fargo). Featuring a memorably charismatic turn from comedian Billy Connolly as a demented Scotsman, Blue Money also stars Frances Tomelty (The Field), Dermot Crowley (Luther) and Widows star Debby Bishop.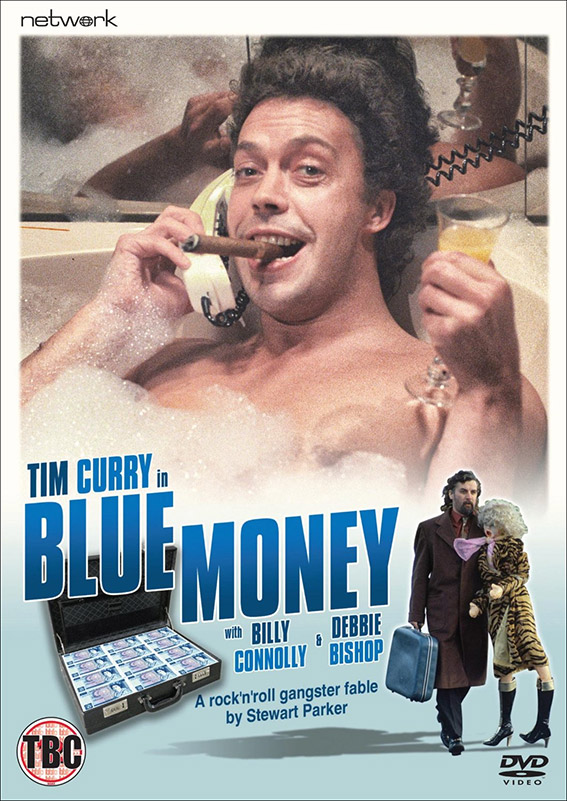 Blue Money will be available to own for the first time on UK Blu-ray at the RRP of £14.99, and DVD at the RRP of £12.99, from 19th September 2016, courtesy of Network. It is featured here in a brand-new High Definition transfer from the original film elements, in its as-transmitted 1.33:1 aspect ratio.
No special features have been listed.