Eureka Entertainment have announced the home entertainment release of Aloys, a noir-like tale of mystery and private eyes from upcoming director Tobias Nölle, in a Dual Format editionin October.
Aloys Adorn is a middle-aged private detective who lives and works with his father. He experiences life from a safe distance, through a video camera he keeps recording 24 hours a day, and the massive collection of surveillance tapes he organises and obsessively watches at home. But when his father dies, Aloys is left on his own and his sheltered existence begins to fall apart.
After a night of heavy drinking, Aloys wakes up on a public bus to find that his camera and precious observation tapes have been stolen. Soon after, a mysterious woman calls to blackmail him. She offers to return the tapes if Aloys will try an obscure Japanese invention called 'telephone walking' with her, using his imagination as their only connection. As he is drawn deeper and deeper, falling in love with the voice on the other end of the phone, the woman opens up a new universe that may allow Aloys to break out of his isolation and into the real world.
Making its premiere at the prestigious Berlin Film Festival in 2016, Tobias Nölle's film has been compared to the work of Charlie Kaufmann. Beautifully lensed and scored, Aloys is a feast for the senses.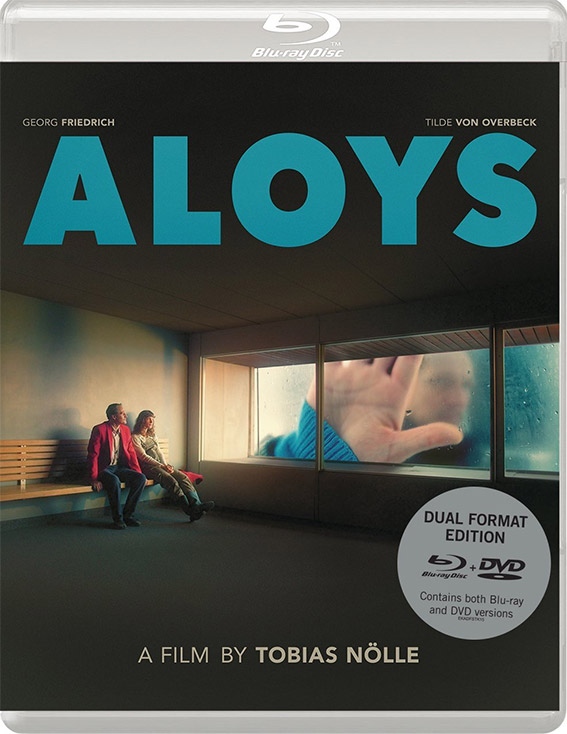 Aloys will be released in the UK as a Dual Format Edition (Blu-ray & DVD) on 24th October 2016 by Eureka Entertainment at the RRP of £19.99.
Dual format contents:
1080p High Definition transfer on the Blu-ray
5.1 and stereo soundtrack options
Optional English subtitles
Original Theatrical Trailer (UK & Ireland)
Ahead of its home video release, Aloys will be released in selected cinemas and On Demand in the UK on 23rd September 2016. A full listing of cinemas screening Aloys can be found on the Eureka website.