A bank job goes wrong. Four armed robbers take refuge in a shopping centre – shots are fired, panic ensues. Surrounded, the criminals shoot a man and take a woman hostage. Cornered, they hijack a car. At the wheel – a father is on his way to hospital with his sick child. Out of control, on the run, their escape turns into a merciless manhunt. For these rabid dogs, there is no turning back.
A remake of Mario Bava's 1974 original, director Éric Hannezo's Rabid Dogs [Enragés] stars Lambert Wilson (Of Gods and Men), Virginie Ledoyen (8 Women) and Guillaume Gouix (Midnight in Paris) and was described by Anton Bitel in his Frightfest report as "not just a gripping film in its own right, but also a supersmart remake."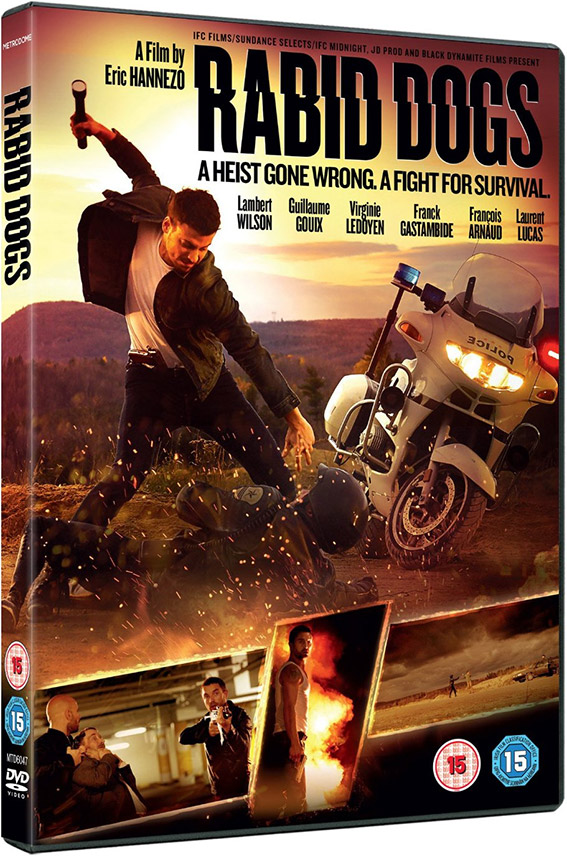 Rabid Dogs will be released on UK DVD on 22nd August 2016 by Metrodome at the RRP of £14.99.
As is so often the way with Metrodome, no special features have been announced, not even this one: