Today Somewhere announced the DVD & digital VOD release of the Hot Docs International Documentary winner, The Close We Get.
Directed by Karen Guthrie and Produced by Karen Guthrie and Nina Pope, The Closer We Get is a powerful and exquisitely-shot autobiographical portrait of loyalty, broken dreams and redemption told by its director, reluctantly-dutiful daughter Karen, who takes you under the skin of the household she returns to for this long goodbye.
Karen's mother Ann suffers a devastating stroke that brings her daughter back home when she least expects it. But Karen isn't the only one who returns to help care for Ann in the crisis: Her prodigal father, the unfathomable but endearing Ian – separated from Ann for years – also reappears. Armed with her camera, Karen seizes this last chance to confront the family story before it's too late, to come to terms with the aftermath of the secret her father had tried – and failed – to keep from them all, and to find that Ann's stroke has in fact thrown them all a life raft.
With candour, warmth and much unexpected humour, Karen's role as family confidante, busybody, therapist and spy brings to her audience both a compelling story and a unique portrait of contemporary family survival.
Director Karen Guthrie said:
"I've been overwhelmed by the success of The Closer We Get both in the UK and internationally – I've heard from audiences all over the world how much they have been touched by my family's story and how much they identify with it. In my wildest dreams, I couldn't have hoped for more! Releasing now on DVD and VOD makes everyone who worked on the film so proud, as we know it allows even more people to share this wonderful story with us."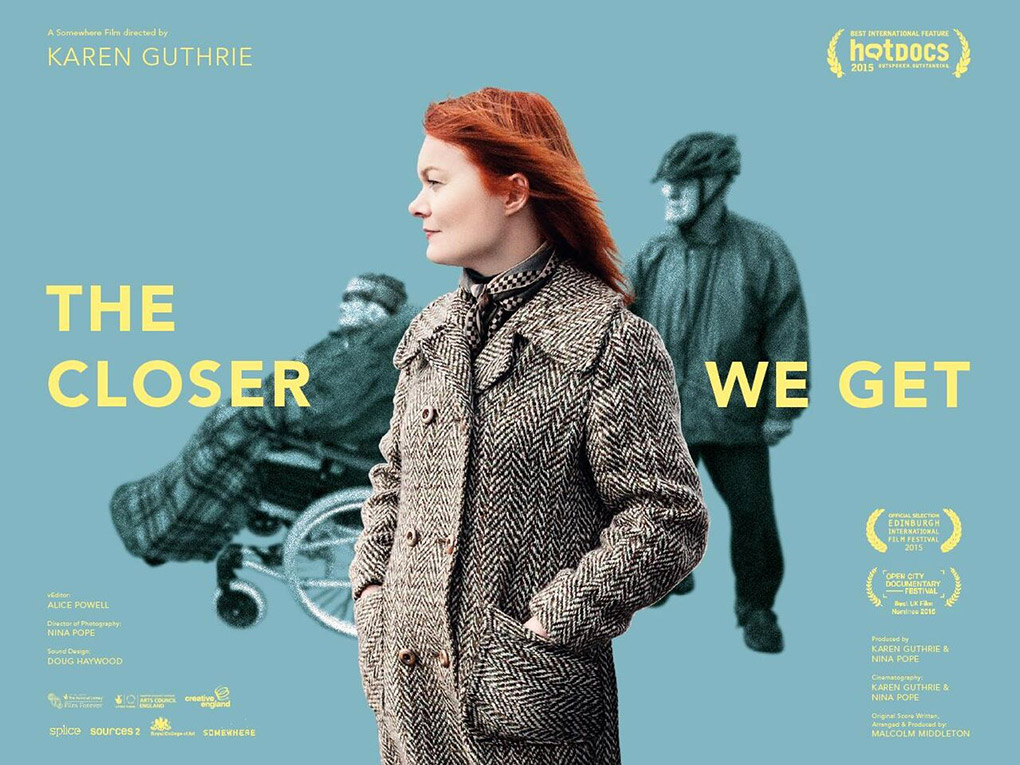 Decribed by CineVue as "a poignant, unerring and simultaneously heart-warming and heartbreaking portrait of dealing with the demons of an unspoken past," The Closer We Get will be available to buy on VOD digital download from 31st August 2016 and DVD 5th September 2016. The film is being distributed in the UK by Somewhere, a multi-disciplinary, non-profit creative organisation run by artist / film-makers Nina Pope and Karen Guthrie.