In 1997, the close-knit Anderson family vanished from their home without a trace. No bodies were ever found and, the notorious Briar House remained undisturbed. Until now…
When new arrivals in town, Jeanie and her nine year old daughter Adrian, move into the house, they are unaware of its grisly past. But before long the local Sheriff calls, investigating recent reports of animal sacrifices, apparitions and other sinister events. It seems that the past is still very much in the present and the new tenants must now face a fight for survival in this terrifying ghost story with an insidious sting in its tail.
Director Sheldon Wilson's debut horror film, the 2004 Shallow Ground won the Best Feature prize at Edinburgh's prestigious Dead By Dawn film festival and was described by Empire magazine as having "a grim wit, grisly edge, creepy score and a disconcerting denouement". With his latest genre outing, pairing with the producer of the Insidious and Paranormal Activity films, Wilson has done it again with this supremely scary haunted house flick, taking elements of horror classics like The Amityville Horror and The Haunting and blending them into something new.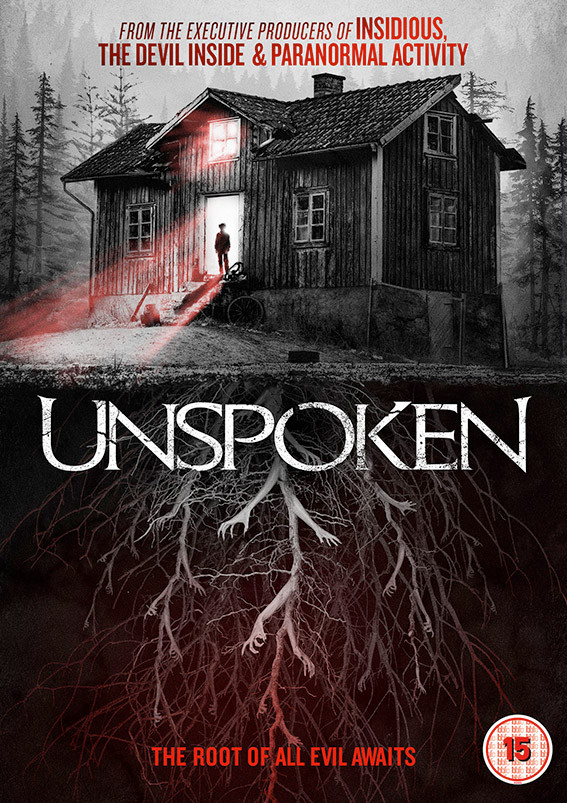 The Unspoken will be released on UK Digital on 22nd August 2016 and on UK DVD on 5th September 2016 by Arrow Video (you might like to mention this in the emailed press relelase, guys) at the RRP of £12.99.
No extra features have been listed. But we do have a trailer: