Laura (Alycia Debnam-Carey from Fear the Walking Dead and The 100) is a popular student enjoying college life. She shares everything with her more than 800 friends on Facebook. But one day, after accepting a friend request from a fellow student named Marina, Laura's life takes a turn for the worst.
Following advice from her boyfriend, Tyler (William Mosely – The Chronicles of Narnia and The Royals) as well as her closest friends Olivia (Brit Morgan – TV's True Blood) and Kobe (Connor Paolo – Revenge and Gossip Girl), Laura soon unfriends Marina from Facebook with potentially deadly consequences. Soon enough they all become unknowing victims in Marina's evil plans and before Laura loses all of her 'friends' she must discover the truth of Marina's dark past.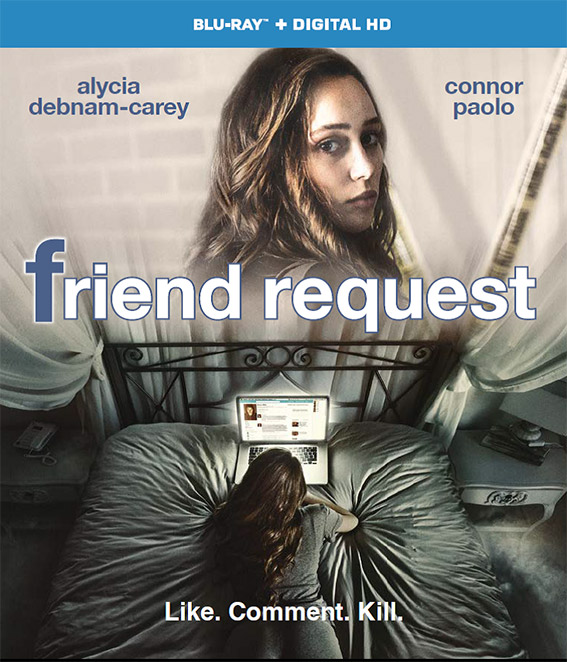 Directed by actor turned filmmaker Simon Verhoeven (Men in the City) Friend Request will be released on Blu-ray and DVD on 19th September and available to own first on Digital Download on 5th September from Warner Bros. Home Entertainment, Widemann & Berg Film Production in Co-Production with Sevenpictures and Two Oceans Production at the RRP of £24.99 for the Blu-ray and £19.99 for the DVD.