As the world rages in war and civil strife, CIA agent Carmen Reese arrives at a secret underground prison to interrogate a time-travelling terrorist who is responsible for the unfolding catastrophe. Her immediate task is to investigate the mysterious death of her predecessor – a talented interrogator and former lover. Was it suicide as the evidence suggests? Or was it murder? Carmen knows that the answers to these questions are linked to bigger, more important questions: Is the prisoner who he claims to be? And what is his real agenda? It's now a race against the clock as Carmen and the prisoner engage in a battle of wills to see whose version of the future will triumph.
Adapted from Robert Reed's novella and directed by Indian filmmaker Gaurav Seth (A Passage to Ottawa, Sweet Destiny), Prisoner X stars the visually distinctive Julian Richings (Cube, X-Men: The Last Stand), Michelle Nolden (The Time Traveler's Wife, RED), Damon Runyan (Webdultery, Dead of Winter) and Romano Orzari (White House Down, The Informant). Reviews are thin on the ground at present, but was described by J.B. Spins as "tight, tense, and claustrophobic," and Toronto Film Scene as "one of the more interesting time travel films I've seen in years."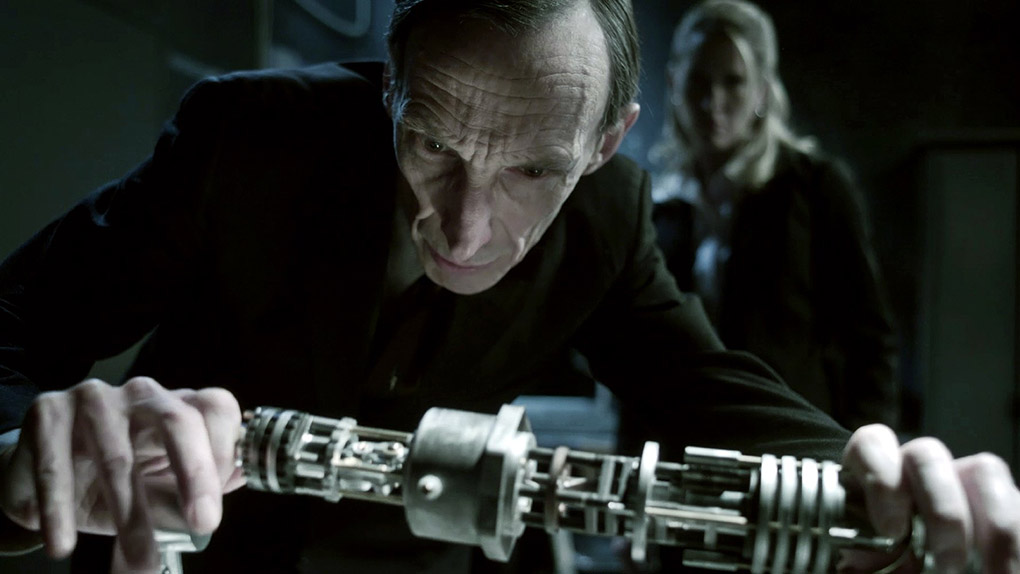 Prisoner X will be released on UK DVD on 3rd October 2016 by Metrodome at a yet to be confirmed RRP.
No special features have been listed. Even we found a teaser trailer...