1746: as defeated Jacobite rebels flee Government forces in the aftermath of the Battle at Culloden, 18-year-old orphan David Balfour's attempts to claim his inheritance results in his incarceration on a slaver ship, heading for the West Indies. Luckily for David, the ship's captain runs afoul of Alan Breck, and both Breck and David make their bloody escape.
Based on the novels by Robert Louis Stevenson (Treasure Island, The Strange Case of Dr Jekyll and Mr Hyde) and directed by Oscar-winning Delbert Mann (Marty), this epic, star-studded adventure sees Michael Caine (The Ipcress File) in the role of a Jacobite rebel who befriends an orphan fleeing a life of slavery.
A strong drama with a moving score from Roy Budd (and end theme sung by folk legend Mary Hopkin), Kidnapped co-stars Jack Hawkins (Ben Hur), Donald Pleasence (The Great Escape), Trevor Howard (Gandhi) and Gordon Jackson (The Professionals), and is featured here in its as-exhibited Panavision theatrical aspect ratio.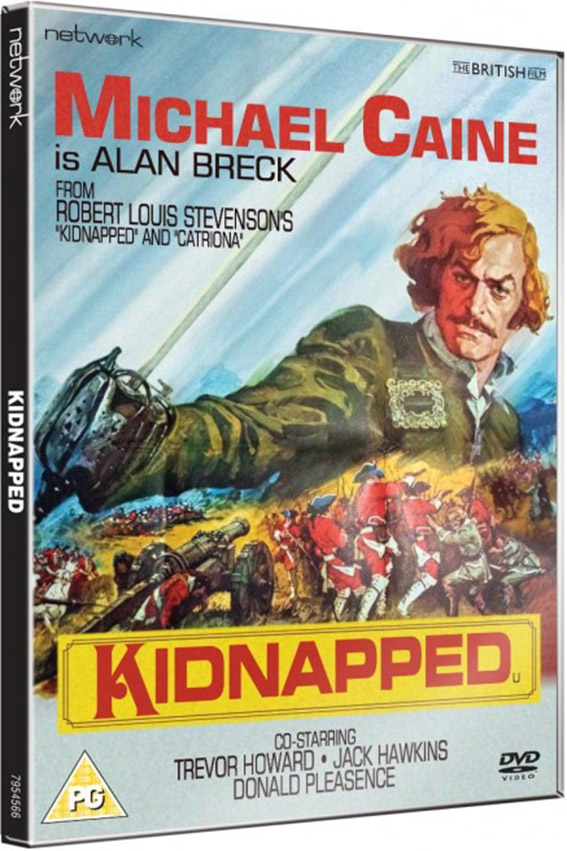 Kidnapped will be released on UK DVD on 1st August 2016 at the RRP £9.99, courtesy of Network's 'The British Film' collection.
Special features:
Original theatrical trailer

Production featurette

Archive Michael Caine interviews

Image gallery

Promotional material PDF