The Criterion Collection and Sony Pictures Home Entertainment have confirmed the titles to be released in in the UK in October 2016. All arriving in high definition region B Blu-ray format, the series includes films from two undisputed giants of world cinema. Swedish director Jan Troell is feted for his realistic style that perfectly captures the essence of nature and the human condition. His two masterpieces The Emigrants and The New Land are presented together in this Criterion Special Edition on 10th October. These two films cemented Troell's place among the first rank of Swedish film directors alongside Ingmar Bergman and Bo Widerberg. On 24th October François Truffaut's movie about movies Day for Night is released for the first time on Blu-ray in the UK. The co-founder of the French New Wave, Truffaut is a true icon of French cinema and Day for Night is one of his most wildly entertaining films.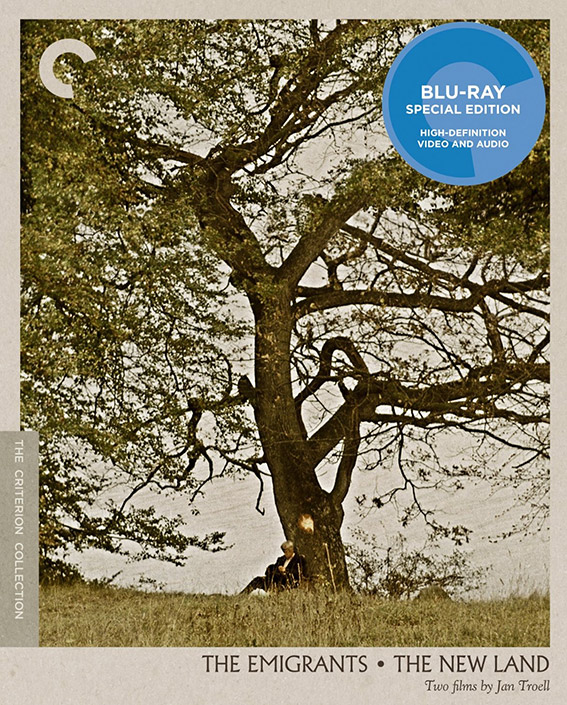 The Emigrants [Utvandrarna] (1971) / The New Land [Nybyggarna] (1972)
This monumental mid-nineteenth-century epic from Jan Troell charts, over the course of two films, a Swedish farming family's voyage to America and their efforts to put down roots in this beautiful but forbidding new world. Movie legends Max von Sydow (The Seventh Seal) and Liv Ullmann (Persona) give remarkably authentic performances as Karl Oskar and Kristina, a couple who meet with one physical and emotional trial after another on their arduous journey. The precise, minute detail with which Troell depicts the couple's story – which is also that of countless other people who sought better lives across the Atlantic – is a wonder to behold. Engrossing at every step of the way, the duo of The Emigrants and The New Land makes for perhaps the greatest screen drama about the settling of America.
Special Edition features:
New high-definition digital restorations of both films, with uncompressed monaural soundtracks

New introduction by theater and film critic John Simon

New conversation between film scholar Peter Cowie and director Jan Troell

New interview with actor Liv Ullmann

To Paint with Pictures – an hour-long documentary from 2005 on the making of the films, featuring archival footage as well as interviews with Troell, Ullmann, producer and coscreenwriter Bengt Forslund, actor Eddie Axberg, and composer Georg Oddner

Trailers

New English subtitle translations

An essay by critic Terrence Rafferty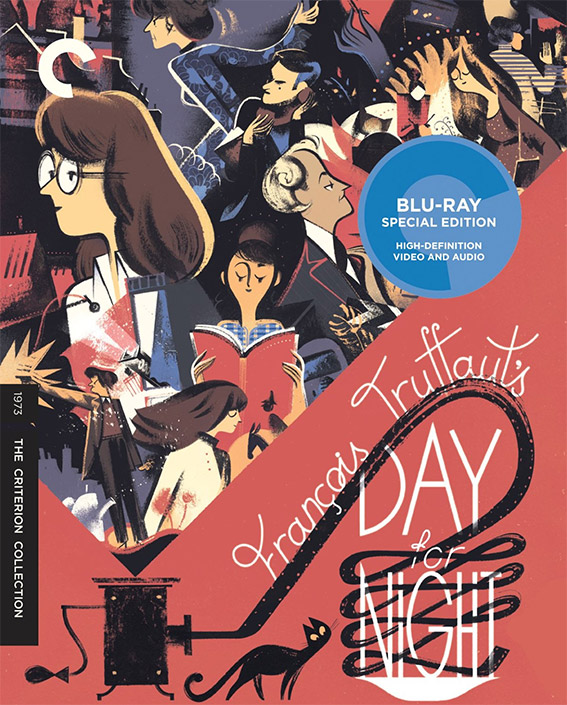 Day for Night [La nuit américaine] (1973)
This affectionate farce from François Truffaut about the joys and strife of moviemaking is one of his most beloved films. Truffaut himself appears as the harried director of a frivolous melodrama, the shooting of which is plagued by the whims of a neurotic actor (Jean-Pierre Léaud – The 400 Blows), an aging but still forceful Italian diva (Valentina Cortese – Juliet of the Spirits), and a British ingenue haunted by personal scandal (Jacqueline Bisset – Bullitt). An irreverent paean to the prosaic craft of cinema as well as a delightful human comedy about the pitfalls of sex and romance, Day for Night is buoyed by robust performances and a sparkling score by the legendary Georges Delerue.
Special Edition contents:
New, restored 2K digital transfer, supervised by director of photography Pierre-William Glenn, with uncompressed monaural soundtrack

New visual essay by filmmaker :: kogonada

New interviews with Glenn and assistant editor Martine Barraqué

New interview with film scholar Dudley Andrew

Documentary on the film from 2003, featuring film scholar Annette Insdorf

Archival interviews with director François Truffaut, editor Yann Dedet, and actors Jean-Pierre Aumont,Nathalie Baye, Jacqueline Bisset, Dani, and Bernard Menez

Archival television footage about the film, including footage of Truffaut on the set

Trailer

New English subtitle translation

An essay by critic David Cairns