Today Arrow Video announced the October dual format release of Dark Water [Honogurai mizu no soko kara], director Hideo Nakata's creepy, richly atmospheric and thematically rich follow-up to his international breaktrough movie Ringu.
After terrifying audiences worldwide with the blockbuster J-horror classic Ring and its sequel, director Hideo Nakata returned to the genre for Dark Water, another highly atmospheric, and critically acclaimed, tale of the supernatural which took the common theme of the "dead wet girl" to new heights of suspense and drama.
Based upon on a short story by Ringu author Koji Suzuki, Dark Water follows Yoshimi, a single mother struggling to win sole custody of her only child, Ikuko. When they move into a new home within a dilapidated and long-forgotten apartment complex, Yoshimi begins to experience startling visions and unexplainable sounds, calling her mental well-being into question, and endangering not only her custody of Ikuko, but perhaps their lives as well.
Beautifully shot by the same cinematographer as Ring and Pulse, and featuring an especially unnerving sound design, Dark Water successfully merges spine-tingling tension with a family's heart-wrenching emotional struggle, creating one of the very finest and most unsettling contemporary Japanese horror films.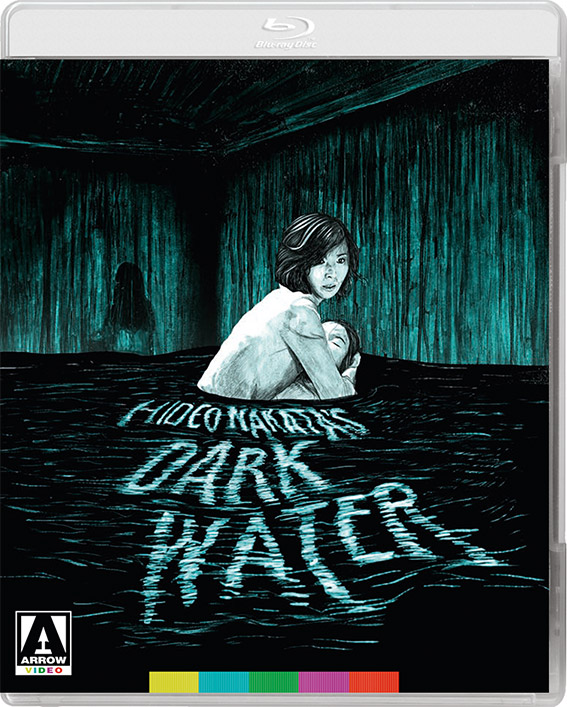 Dark Water will be release in the UK as a dual format edition (Blu-ray and DVD) on 10th October 2016 at from Arrow Video the RRP of £24.99.
Special Edition contents:
High Definition Blu-ray (1080p) and Standard Definition DVD presentations

Original 5.1 audio (DTS-HD on the Blu-ray)

Brand new interview with director Hideo Nakata

Brand new interview with novelist Koji Suzuki

Brand new interview with cinematographer Junichiro Hayashi

Archive interview with actress Asami Mizukawa

Original 'Making of' documentary

Trailer

Reversible sleeve featuring original and newly commissioned artwork by Peter Strain

First pressing only: illustrated collector's booklet containing new writing by David Kalat, author of J-Horror: The Definitive Guide to The Ring, The Grudge and Beyond, and an examination of the American remake by writer and editor Michael Gingold