"It's a whole different business now. The kids with beards have taken over. They don't need scripts, just give 'em a hand-held camera with a zoom lens."
Eureka Entertainment have announced the release of Fedora, Billy Wilder's spellbinding 1978 meditation on cinema starring William Holden and Marthe Keller, in a Dual Format edition as part of the Masters of Cinema Series in September.
For his penultimate film, Billy Wilder created this elegiac, potent and richly entertaining mystery. Reuniting with one of his greatest actors William Holden, and co-written with his longtime collaborator I.A.L. Diamond, this is an exquisitely crafted tale of romance and intrigue.
Washed-up producer Barry 'Dutch' Detweiler (William Holden) attempts to lure the iconic but reclusive actress Fedora (Marthe Keller) out of retirement in a bid to revive both their careers. But her privacy is hard won, and with good reason, and opening up the secrets surrounding her could spell disaster.
Continuing the exploration of themes first examined in Sunset Boulevard, now decades later through the prism of New Hollywood, Fedora is a great filmmaker's testament, and a masterful, stirring exploration of cinema's power.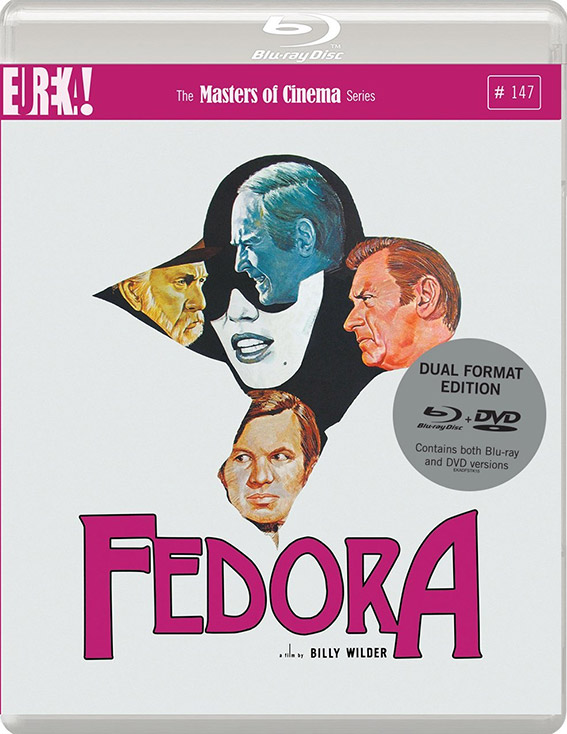 Fedora will be released as a Dual Format edition (Blu-ray & DVD) on 19th September 2016 by Eureka Entertainment as part of the Masters of Cinema series at the RRP of £19.99.
Dual Format edition contents:
New high-definition presentation on the Blu-ray

English subtitles for the deaf and hearing impaired

Deleted scenes

A restoration comparison looking at before and after scenes

A 48-page booklet A booklet featuring a new essay by film scholar Neil Sinyard, a new essay by critic and filmmaker David Cairns, a vintage essay on the making of the film by Wilder's personal assistant Rex McGee, and rare archival imagery