Arrow Films and Hot Property Films have announced the home enertainment release of science fiction thriller Identicals, created by the BAFTA winning team writer-director Simon Pummell (Bodysong, Shock Head Soul, The Temptation of Sainthood) and producer Janine Marmot (Kelly + Victor and Bodysong, Shock Head Soul) and starring Lachlan Nieboer (Cross of Honour, The Necessary Death of Charlie Countryman) and Nora-Jane Noone (The Descent, The Magdalene Sisters, Savage)
The organization Brand New-U identifies networks of Identicals – people who walk like you, talk like you, but are walking through different, better lives – and helps their customers make a life upgrade: eliminating the better-life donor, and relocating their client to that brand new existence. Slater seems to have the perfect life, the perfect job and the perfect girlfriend. But when Slater's girlfriend is abducted by Brand New-U and a corpse left in her place, he is forced to become an Identical. As he moves through a series of parallel lives, he becomes more and more obsessed with finding his girlfriend, but what he must find in the end is himself.
Identicals celebrated its World Premiere at the Edinburgh International Film Festival where it was nominated for the prestigious Michael Powell Award and has gone on to a hugely successful release in the US.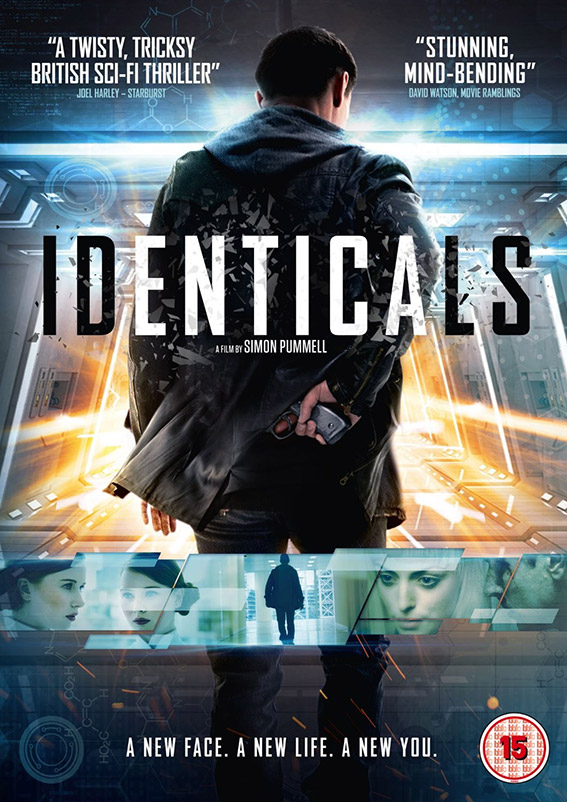 Identicals will be released on UK DVD and VOD on 15th August 2016 by Arrow Films and Hot Property Films at the RRP of £15.99 for the DVD.
No special features have been listed.