After testifying against her abusive father, Shelly, finds herself rehoused on a sink estate she can barely call home. A petty thief, Shelly spends her days roaming the estate and docklands in search of opportunities. When she attracts the attention of estate loan shark and groomer, Mikey Finnegan, Shelly finds herself thrust under the watchful gaze of a mysterious stranger, Rachel. As Shelly's relationship with Mikey develops, so does Rachel's fixation with Shelly. The shock-revelation that Shelly's father is to be given early parole forces Shelly to make a decision that will alter the fates of all three of them forever.
A powerful and engaging British drama, The Violators is the directorial debut of acclaimed writer Helen Walsh, who also wrote the film, following her award-winning work on novels including best-sellers The Lemon Grove, Once Upon A Time In England and Brass. The cast is led by rising stars Lauren McQueen (The Mill, Ordinary Lies) and Brogan Ellis (Waterloo Road) alongside Stephen Lord (Penny Dreadful, Shameless, Route Irish), Liam Ainsworth (Kajaki), Derek Barr (Pride) and newcomer Callum King Chadwick.
Set amid the desolate beauty of a post-industrial wasteland, The Violators is a meditation on the meaning of home, and the potency and fragility of young girls' sexuality.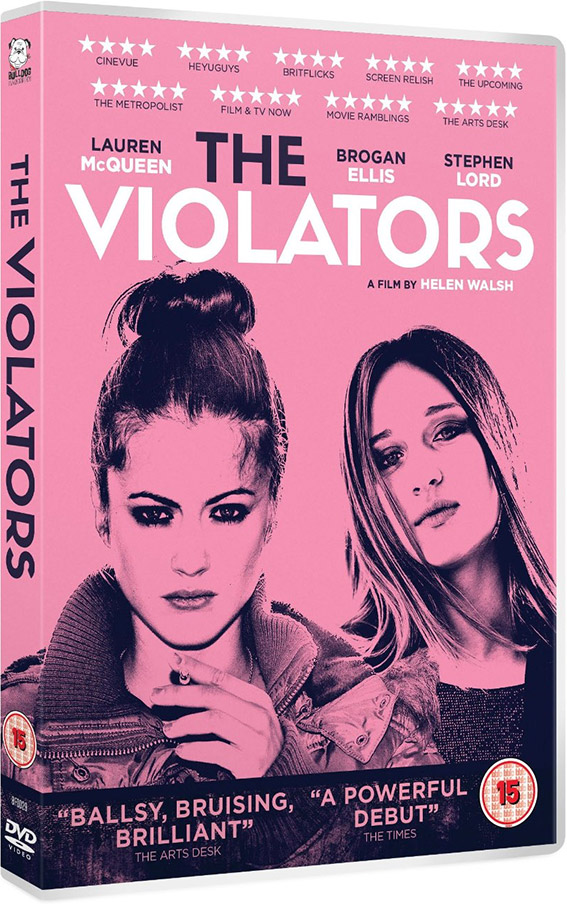 Described in The Times as "a powerful debut" and The Arts Desk as "ballsy, bruising, brilliant," The Violators arrives on UK DVD on 25th July 2016 from Bulldog Film Distribution at the RRP of £15.99.
Special features: