Jon Scoffield directs Richard Johnson (The Haunting) and Oscar-nominee Janet Suzman (The Draughtsman's Contract) in this landmark production of Shakespeare's tragedy of power and passion in Ancient Egypt.
First broadcast in 1974 and based on Trevor Nunn's celebrated staging with the Royal Shakespeare Company, its intensity and originality raised the bar for small-screen adaptations of Shakespeare's plays.
mphasising the futility of the protagonists' unworldly love against the coldly calculating might of Octavian, adopted son of Julius Caesar, this intimately staged production earned a BAFTA for director Jon Scoffield, with Janet Suzman receiving a BAFTA nomination for her mesmerising portrayal of the doomed Egyptian queen.
Antony and Cleopatra also features early appearances by Ben Kingsley (Gandhi), Tim Pigott-Smith (Gangs of New York) and Patrick Stewart (Star Trek: The Next Generation) – who won universal praise in the role of Antony's loyal, agonised confidante, Enobarbus.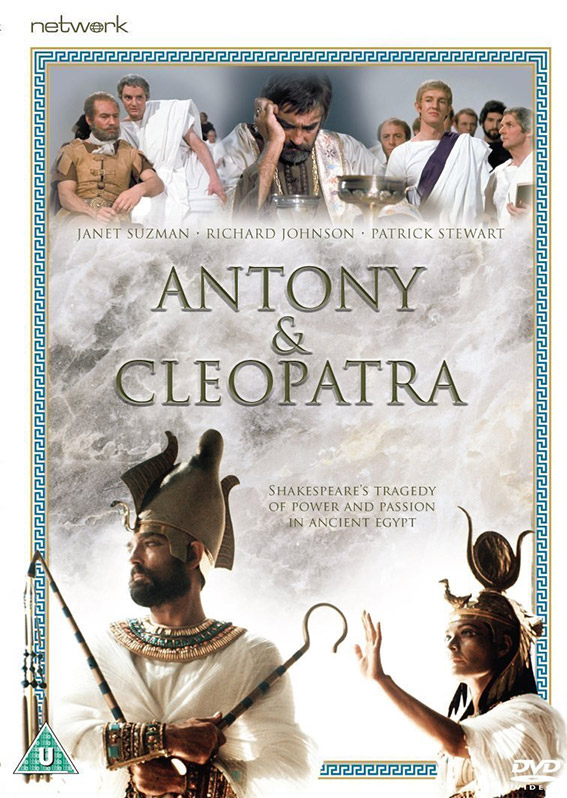 Antony and Cleopatra will be released on UK DVD on 25th July 2016 by Network at ther RRP of £12.99.
No special features have been listed.