From director Jaco Van Dormael (who helmed the Cannes sensation and BAFTA-nominee Toto the Hero and the intriguing Mr. Nobody) comes The Brand New Testament [Le tout nouveau testament], a poetic, magical, hilarious comedy in which God is real...and lives in Brussels.
On Earth, God is a coward, with dubious morals and an odious antipathy toward his family. His daughter, Ea, can't stand being locked up in a small apartment in such an ordinary city, so she decides to revolt against her dad. Hacking his computer and leaking to the entire world the dates of each of the population's death, she causes a global pandemic and heads out to find her own set of disciples to spread a new testament of joy and kindness.
The Brand New Testament stars Pili Groyne (Two Days, One Night) as Ea, Benoît Poelvoorde (Man Bites Dog, Coco Before Chanel) as God and co-stars the wonderful Catherine Deneuve (Belle de Jour, Dancer in the Dark).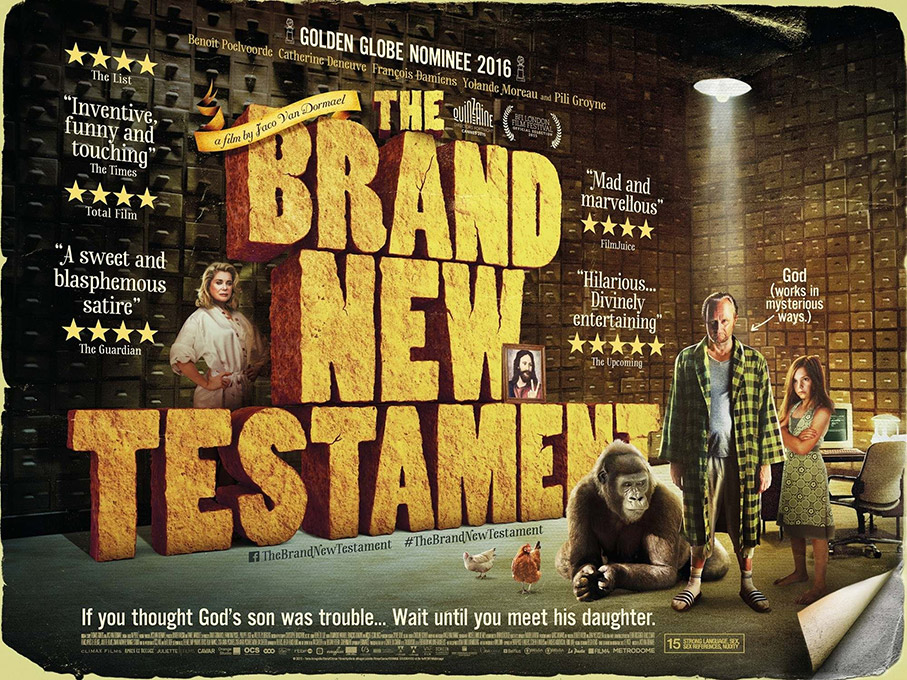 Described by The Times as "Inventive, funny and touching," and The Guardian as "A sweet and blasphemous satire," and nominated for the Best Foreign Language Film Golden Globe, The Brand New Testament comes to UK DVD on 8th August 2016 from Metrodome at the RRP of £19.99.
Special features? You'll be lucky, though this may change closer to the release date.
Check out the traler – it does look a good dea of fun.