Acclaimed hit Danish drama Dicte – Crime Reporter: Season One makes it UK DVD debut, following its run on More4, thanks to RLJ Entertainment's Acorn Label.
Newly divorced journalist Dicte Svendsen (Iben Hjejle – High Fidelity) has returned with daughter Rose to her hometown of Aarhus where she is trying to escape the past and build a new future. But working as a crime reporter, she soon finds herself caught up in a case that is destined to open old wounds when she discovers the body of a murdered young woman.
From people trafficking to political assassinations, Dicte is a brash, quickKwitted reporter, who is not afraid to put herself in danger and will stop at nothing to uncover the truth, throwing herself into each investigation, jeopardising not only her life, but sometimes the lives of those around her.
Five gripping tales – Personal, Deductible, Hidden Defects, Life and Body, Violence and Power – are told over ten episodes which are drawn from the crime novels of bestselling Danish author Elsebeth Egholm (The Free Women's Club).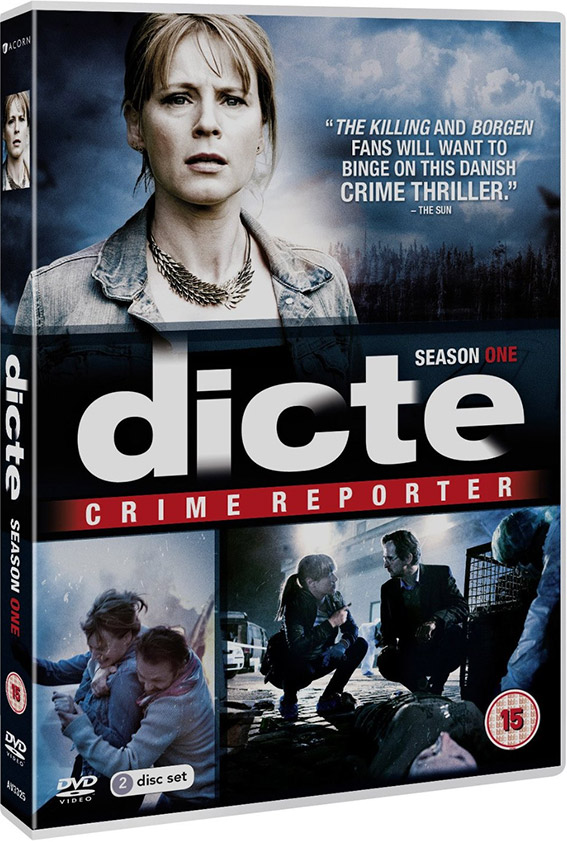 A fresh and gripping Nordic Noir series aired to huge acclaim in Denmark, Dicte: Season One is currently airing on More4 and will be available on 2-disc DVD in its original 10-episode Danish format from 11th July 2016 from RLJ Entertainment's Acorn label at the RRP of £24.99.
No special features have been listed.
A second season will follow later this year and a third series has been commissioned.