Police captain Zhong Wen goes to meet his estranged daughter at a nightclub, owned by her boyfriend Wu Jiang. When Wu locks the doors to the club and takes everybody inside hostage, Zhong discovers that he, and the other hostages, have something in common that is driving Wu's sinister plan. Outnumbered and outgunned, Zhong has some tricks up his sleeve to scupper Wu's plans and make the nightclub owner and his gang of armed thugs rue the day they took the indestructible police captain hostage.
The award-winning, smash hit Police Story films showcased Chan's extraordinary martial arts and stunt skills and made him world famous. Since Police Story the seemingly invincible Chan has performed a string of seemingly impossible stunts in a range genress, and his films are always guarantee a high octane thrill ride. Despite being in his late 50s when he made the film, Police Story: Lockdown is no exception.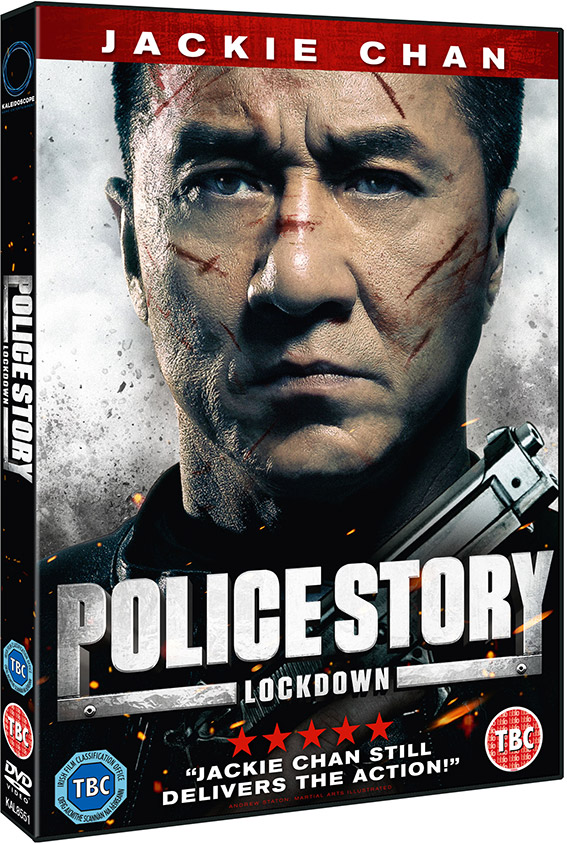 Police Story: Lockdown [Ging Chat Goo Si] will be available on UK digital download from 18th July 2016, with Blu-ray and DVD releases following on 25th July from Kaleidoscope Home Entertainment at the RRP of £19.99 for the Blu-ray and £14.99 for the DVD.
Special features on the disc releases:
Jackie Chan interview

Director Ding Sheng interview

Tian Jing interview

Ye Liu interview

Behind-the-scenes featurette