After their isolated house is destroyed by a wildfire, John (Paul Higgins) and Karen (Kate Dickie) take refuge in the nearby forest and eke out a feral existence, staying away from the villagers in the valley below.
As the couple's backstory unfolds, the reasons for their self-imposed isolation and their deep grief become apparent. When an overly concerned local farmer Andre (Jérôme Kircher) tries to help them, the couple's relationship becomes ever more fragile and unstable leading to a violent and emotional climax.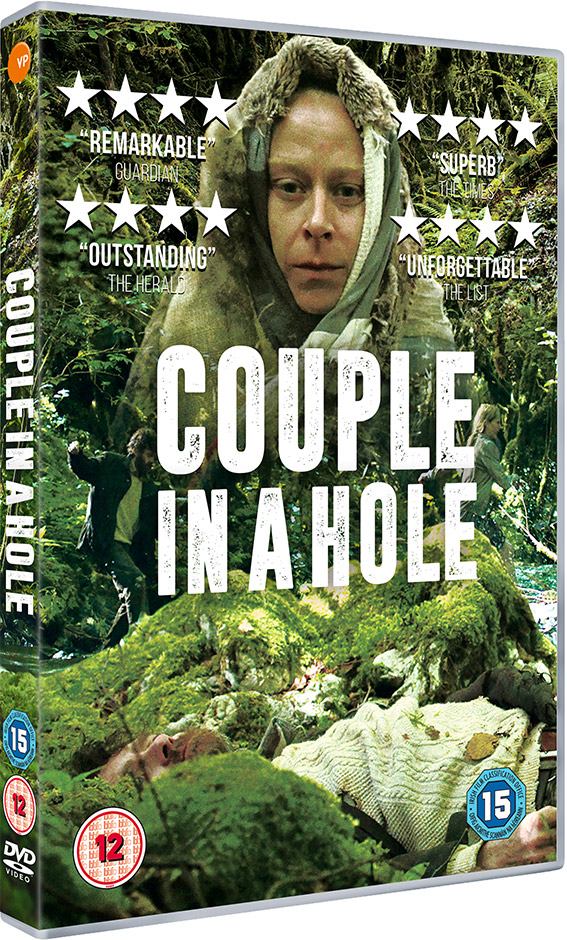 Directed by Tom Geens and described by The Guardian as "a poignant and freshly told film about the devastating power of isolation" and the Evening Standard as a film that "comes close – really close – to being an instant classic" (even though that term is oxymoronic), Couple in a Hole comes to UK DVD on 11th July 2016 from Verve Pictures at the RRP of £14.99.
Special features:
Trailer

'Making of' featurette