Arrow's Nordic Noir & Beyond strand is continuing to grow from strength to strength as market leaders in releasing world class European TV shows to a wider audience. With the recent More 4 releases Heartless, Thicker than Water and the upcoming release of both Clan and Team, their dominance in the Euro-crime sector continues to help secure them as the No.1 Distributor of International TV series within the UK.
As 2016 continues, Nordic Noir and Beyond is pleased to announce the release of a new Swedish thriller Blue Eyes, which aired on More 4 earlier this year. Hailed by The Guardian as 'claustrophobic as Homeland and as tightly wound as The Wire', this ominous and nail-biting political thriller will be released on DVD this month.
There are only a few, crucial weeks left to the national election when the Chief of Staff at the Justice Department disappears without a trace. As her replacement, Elin Hammar, tries to find out what happened she is thrown into a conspiracy of lies, falsified documents and hidden agendas. At the same time the extreme right wing party, Trygghetspartiet, is heading towards their best election ever.
In the small town of Uddevalla, Annika Nilsson, the party's local representative is preparing a public speech, in spite of her son's protest. He accuses her of being a racist and has grown tired of the threats and harassments the family has to endure. Behind the political scenes a series of terror attacks are planned that will send shock waves through the entire nation. Sweden´s first national socialistic terror group is about to surface.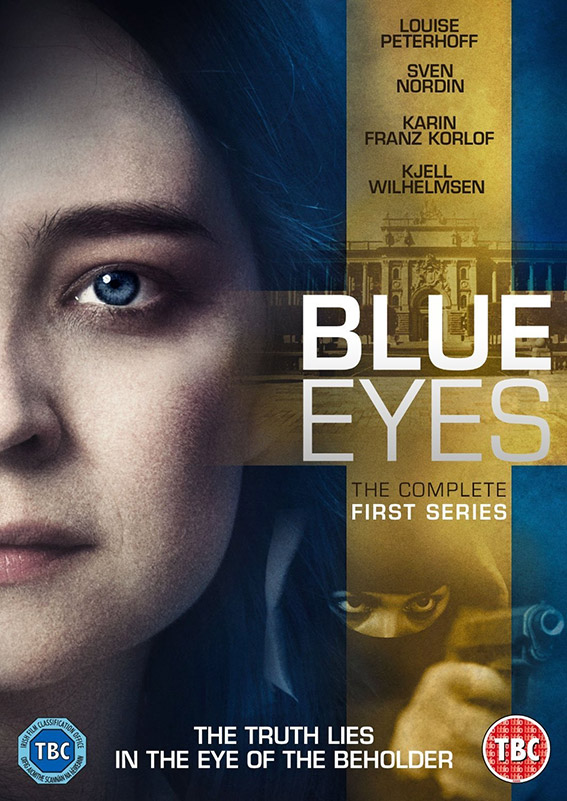 Blue Eyes will be released on UK DVD on 20th June 2016 by Arrow Films as part of its Nordic Noir and Beyond label at the RRP of £17.99.
No special features have been listed.