Saul Ausländer is a member of the Sonderkommando, the Jewish prisoners forced to assist in the machinery of the Nazi concentration camps. While at work, he discovers the body of a boy he recognises as his son. As the Sonderkommando plan a rebellion, Saul vows to carry out an impossible task: to give the boy a proper burial.
Visceral, gripping and immensely powerful, Son of Saul is one of the boldest and most remarkable debut features in recent memory and is already being heralded as a masterpiece of world cinema. Son of Saul has won a slew of major awards at film festivals the world over, including the Academy Award for Best Foreign Language Film of the Year and the Golden Glove for Best Motion Picture - Foreign Language.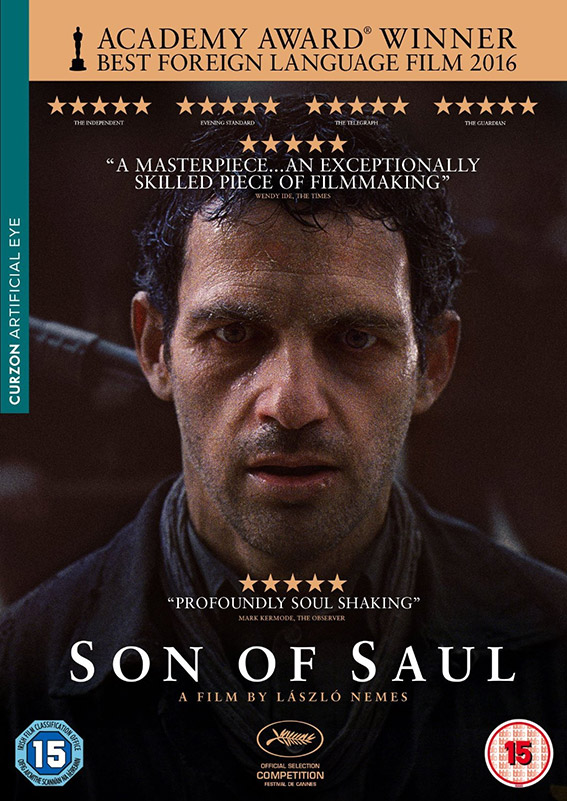 Son of Saul comes to UK Blu-ray and DVD on 4th July 2016 from Curzon Artificial Eye at the RRP of £19.99 for the Blu-ray and £15.99 for the DVD.
Special features:
Q&A with director Laszlo Nemes

Behind the scenes GoPro Footage

Deleted scene

Short Film: With a Little Patience