The Criterion Collection and Sony Pictures Home Entertainment have confirmed the two titles they will be releasing in August. Both arriving in high definition on Blu-ray, the releases kick of with the offbeat comedy gem, The In-Laws, featuring a dream team of Peter Falk and Alan Arkin. It will be followed shortly after by D.A. Pennebaker's groundbreaking and hugely influential behind-the-scenes documentary on Bob Dylan, Dont Look Back (and yes, there's no apostrophe in the actual title).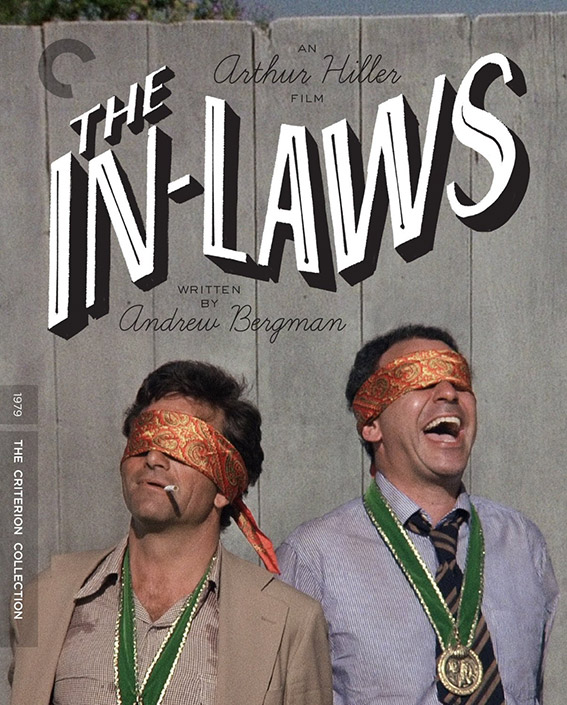 The In-Laws (1979) | 15th August 2016
Peter Falk (Columbo, A Woman Under the Influence) and Alan Arkin (Catch 22, Little Miss Sunshine)make for a hilarious dream team in this beloved American sidesplitter. Directed by Arthur Hiller from an ingenious script by Andrew Bergman, The In-Laws may at first seem like a generic meet-the-parents comedy, as Arkin's mild-mannered dentist suspiciously eyes Falk's volatile mystery man, whose son is engaged to his daughter. But soon, through a series of events too serpentine and surprising to spoil, the two men are brought together by a dangerous mission that takes them from suburban New Jersey to Honduras. Fueled by elaborate stunt work and the laconic, naturalistic charms of its two stars, The In-Laws deserves its status as a madcap classic – and has continued to draw ardent fans in the years since its release.
Special Edition features:
New 2K digital restoration, with uncompressed monaural soundtrack

Audio commentary from 2003 featuring director Arthur Hiller, actors Alan Arkin and Peter Falk, and writer Andrew Bergman

New interview with Alan Arkin

In Support of 'The In-Laws' – a new interview program featuring actors Ed Begley Jr., Nancy Dussault, James Hong, and David Paymer

Trailer

A booklet featuring an essay by comedy writer Stephen Winer and a 2011 recollection of the making of the film by Hiller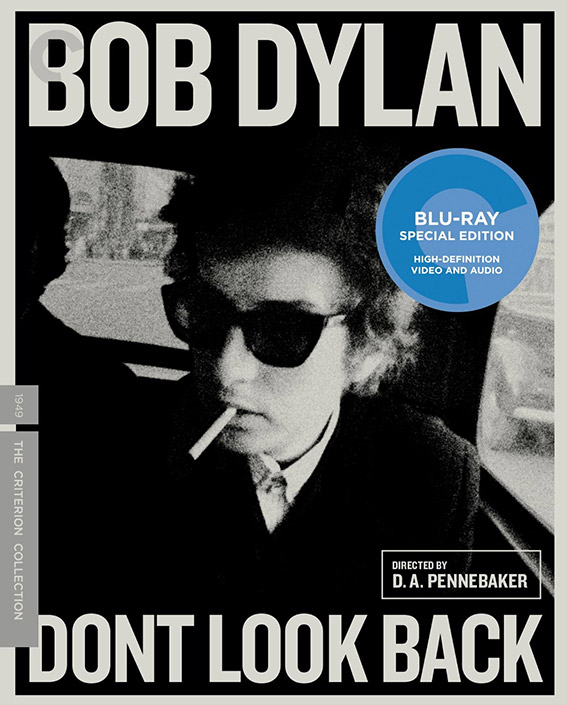 Dont Look Back (1967) | 22nd August 2016
Bob Dylan is captured on-screen as he never would be again in this groundbreaking film from D. A. Pennebaker. The legendary documentarian finds Dylan in England during his 1965 tour, which would be his last as an acoustic artist. In this wildly entertaining vision of one of the twentieth century's greatest artists, Dylan is surrounded by teen fans, gets into heated philosophical jousts with journalists, and kicks back with fellow musicians Joan Baez, Donovan, and Alan Price. Featuring some of Dylan's most famous songs, including Subterranean Homesick Blues, The Times They Are A-Changin', and It's All Over Now, Baby Blue, Dont Look Back is a radically conceived portrait of an American icon that has influenced decades of vérité behind-the-scenes documentaries.
Special Edition features:
New, restored 4K digital transfer, approved by director D. A. Pennebaker, with newly restored monaural sound from the original quarter-inch magnetic masters, presented uncompressed

Audio commentary from 1999 featuring Pennebaker and tour manager Bob Neuwirth

65 Revisited – a 2006 documentary by Pennebaker

Audio excerpt from a 2000 interview with Bob Dylan for the documentary No Direction Home, cut to previously unseen outtakes from Dont Look Back

New documentary about the evolution of Pennebaker's filming style

Daybreak Express (1953), Baby (1954), and Lambert & Co. (1964), three short films by Pennebaker

New conversation between Pennebaker and Neuwirth about their work together

Snapshots from the Tour, a new piece featuring never-before-seen outtakes from Dont Look Back

New interview with musician Patti Smith

Conversation between music critic Greil Marcus and Pennebaker from 2010

Alternate version of the film's Subterranean Homesick Blues cue card sequence

Five audio recordings of Dylan songs not used in the film

Trailer

A booklet featuring an essay by critic and poet Robert Polito