Network have announced the UK DVD release of the latest in their long running collections of British comedies from the 1930s, as part of their ongoing 'The British Film' collection.
Although comedy would prove to be the decade's most successful film genre, many of these classic early talkies have remained unseen since their original release. From boisterous knockabout humour to polished adaptations of popular stage farces, this ongoing collection showcases a wealth of rare features, each presented uncut, in a brand-new transfer from the best available elements in their as-exhibited theatrical aspect ratio.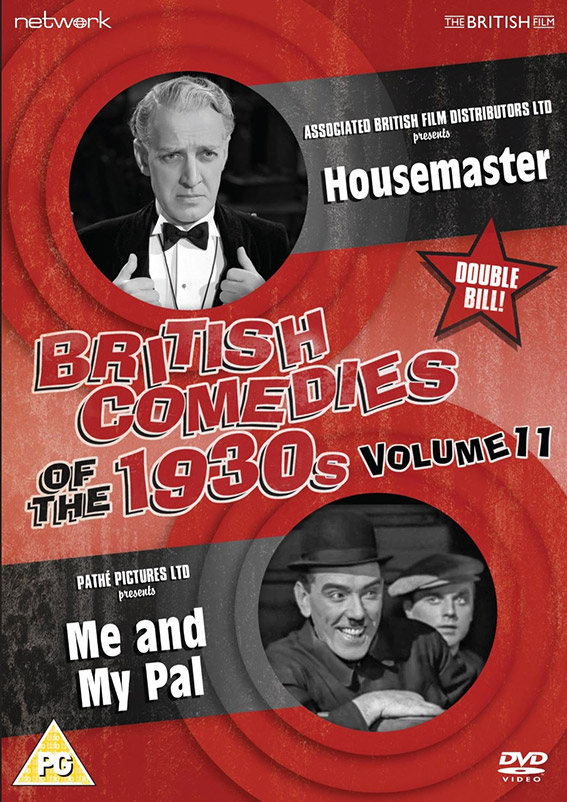 British Comedies Of The 1930s: Volume 11 features Housemaster and Me and My Pal.
Housemaster (1938)
The incoming headmaster of a venerable public school causes ructions when his desire for reform challenges the traditional notions of masters and boys alike. A strict disciplinarian, 'the Egg' isn't best pleased when three young ladies come to stay, but confrontation is inevitable when he urges the resignation of popular senior master Charles Donkin.
Me and My Pal (1939)
Dave and Hal are a couple of buddies and always in trouble. When they're stopped for speeding in their van, it takes Dave, a born humorist, all his time and ingenuity to convince the police that not only is he sober, but also perfectly normal in every respect! Unfortunately, the argument is overheard by Andrews, an insurance fraudster who sees in Dave the kind of mug that he and his gang can put to good use.
British Comedies Of The 1930s: Volume 11 will be released on UK DVD on 23rd May 2016 at the RRP of £12.99, courtesy of Network's 'The British Film' collection.
No special features have been listed.