Eureka Entertainment have announced the release of Ron Howard's Cocoon, one of the most beloved science fiction films of the 1980s featuring a star cast of Hollywood legends, in a Special Thirtieth Anniversary Edition Blu-ray in July.
Director Ron Howard followed up the success of Splash with this light-hearted science-fiction tale about a group of elderly friends who find their youth returning after encountering a benevolent Alien species living next door to their retirement home.
Bucking the trend of extravagant special effects targeted at a teenage audience, Cocoon, with its senior cast and more personal focus, was a huge success, picking up two Academy Awards (Best Supporting Actor for Don Ameche & Best Visual Effects for Ken Ralston Ralph McQuarrie Scott Farrar David Berry), and remains one of the most memorable and heart-warming films of the Eighties.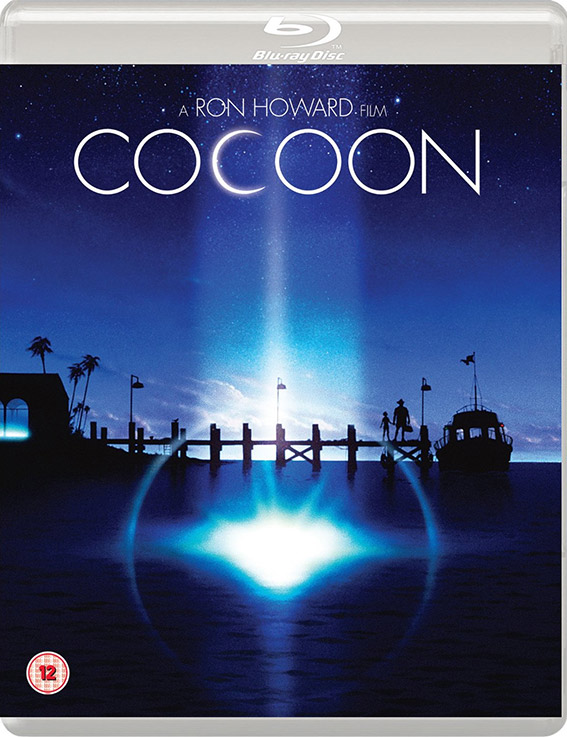 Cocoon will be released as a 30th Anniversary Edition Blu-ray by Eureka Entertainment on 18th July 2016 at the RRP of £17.99.
Disc features:
New high definition transfer of the film

Optional English subtitles for the deaf and hard of hearing

Feature-length audio commentary with Director Ron Howard

Five featurettes: Behind the scenes, Ron Howard profile, Underwater training, Actors, Creating Antareans

Three TV spots

Original theatrical trailer

Teaser Trailer

Cocoon: The Return theatrical trailer

Collectors booklet featuring a new article on the film by critic James Oliver, and archival imagery