A modern fable set against the rugged backdrop of a Pacific Northwest logging community, Go with Metells the story of Lillian, a young woman newly returned to her hometown who becomes the subject of harassment by a man named Blackway, an ex-cop turned violent crimelord who operates without impunity in this small community on the edge of the wilderness. Forsaken by the local townspeople, advised by the Sheriff to leave town, Lillian decides instead to take a stand against her sociopathic stalker, and enlists the help of an ex­logger and his laconic young sidekick Nate, the only two men in town brave enough, or crazy enough, to go with her, and go up against Blackway.
Based on the novel by Castle Freeman Jr. and directed by Swedish filmmaker Daniel Alfredson (The Girl Who Played with Fire, The Girl Who Kicked the Hornet's Nest), Go with Me (formerly Blackway) stars Julia Stiles (The Bourne Supremacy), Alexander Ludwig (Vikings), Anthony Hopkins (The Silence of the Lambs), Taylor Hickson (Deadpool), Ray Liotta (Goodfellas) and Hal Holbrook (All the President's Men).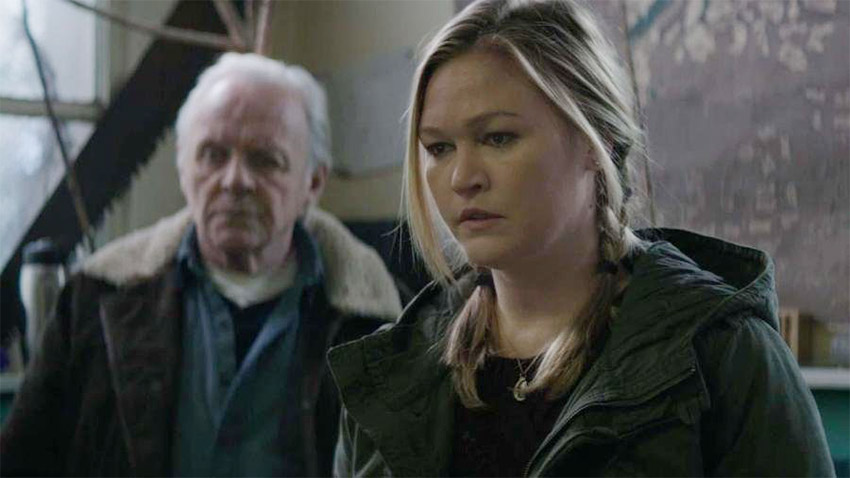 Go with Me will be released on UK DVD on 6th June 2016 by Metrodome at a yet to be confirmed RRP.
No special features have been announced.