Set in Iran, where it is forbidden to dance, Desert Dancer follows Afshin and his friends, who despite the dangers, form an underground dance company in a hidden basement. Through proxy servers the group hack the government firewalls into YouTube, where they learn from the very best – Michael Jackson, Pina Bausch, Gene Kelly and Rudolf Nureyev. Reveling in the freedom of expression that dance gives them, they set out to put on a performance deep in the desert, away from the watchful eyes of the ruthless Basij militia. However, this simple act of courage and defiance will set in motion events that put Afshin's life at risk.
Based on the life story of Afshin Ghaffarian, who risked it all to fight for his dreams, Desert Dancer marks the film debut of multi award-winning, world renowned choreographer Akram Khan (London Olympics opening ceremony).
The film stars Freida Pinto (Slumdog Millionaire, Rise of the Planet of the Apes), Reece Ritchie (Hercules, The Lovely Bones) and Tom Cullen (Weekend, Downton Abbey), and is the feature debut of director Richard Raymond. The film also stars Nazanin Boniadi (Homeland), who is an official spokesperson for Amnesty International USA and has campaigned against the unjust conviction and treatment of Iranian youth, women and prisoners of conscience.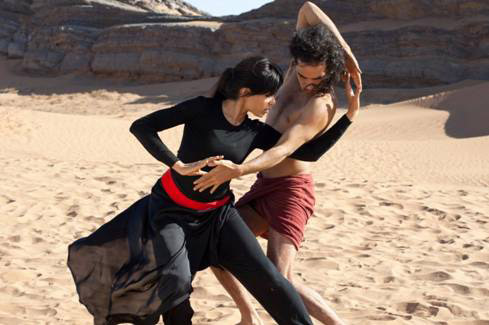 Desert Dancer will be released on UK DVD on 23rd May 2016 by Metrodome at the RRP of £19.99.
Special features: