Two quintessential Sherlock Holmes mysteries, The Hound of the Baskervilles and The Sign of Four, have been given a brand new 4K restoration and will make their debut on Blu-ray alongside a DVD release, with newly commissioned artwork by Graham Humphreys. The films star renowned actor Ian Richardson (House of Cards) as the iconic detective, and will be available on DVD, Blu-ray, download and on-demand on 25th April 2016 from Second Sight. The Blu-rays will retail at £19.99 each, the DVDs at £15.99.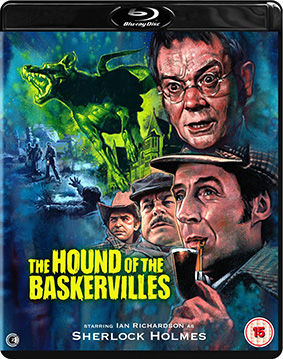 The Hound of the Baskervilles (1983)
For generations the Baskerville family is believed to have been cursed by a diabolical killer hound that prowls the fog-shrouded moors of their estate. When Sir Henry Baskerville is found dead, the great detective Sherlock Holmes embarks on his most famous case in The Hound of the Baskervilles with the loyal Dr. Watson (Donald Churchill – Zepplin) by his side.
In this classic tale of murder and deception in the eerie English countryside, Sherlock will need all his skills of deduction to unravel this haunting mystery and the legend of the hound.
Special features:
Audio commentary by renowned Holmes expert David Stuart Davies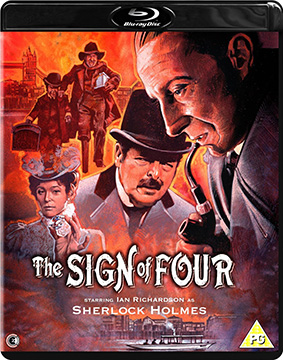 The Sign of Four (1983)
A young woman desperate for help enlists the aid of Sherlock Holmes and his assistant Dr. Watson, this time played by David Healy (Labyrinth) in The Sign of Four.
Drawn in by her intriguing tale the game is afoot and they begin to delve deeper into the case of a missing army captain in India, secret pacts and a king's ransom in stolen jewels. All the while they must keep Mary Morstan (Cherie Lunghi – Excalibur) safe as they are all shadowed by a mysterious peg-legged man and his dangerous associate.
Special features:
Audio commentary by renowned Holmes expert David Stuart Davies