Jesse Armstrong and Sam Bain's (Fresh Meat, Four Lions) multi award-winning comedy Peep Show is back for its ninth and final series, and lands on UK DVD later this month.
David Mitchell and Robert Webb are heading back to Croydon to tackle the ever more complicated and chaotic lives of Mark and Jez as they fumble their way through their friendship.
Last time we saw Mark and Jeremy they were abandoned and mildly electrocuted in a field, spurned by Dobby's rejection of their declarations of love in favour of a new life in New York… it looked as though it could be the end of the El Dude Brothers. Now approaching 40, with emotional scars still smarting and an impending wedding on the horizon, it seems that things might take an interesting turn for the pair.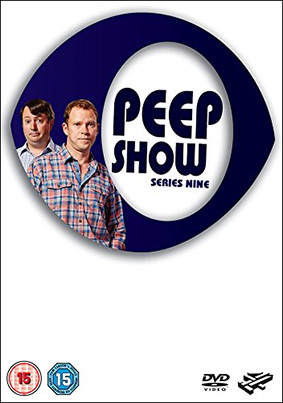 Peep Show – Series Nine arrives on UK DVD on 26th December 2015 from Spirit Entertainment at the RRP of £19.99.
Special features: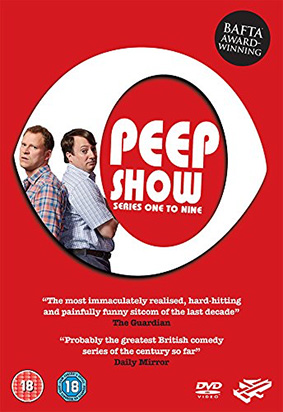 Also released on 26th December will be Peep Show – Complete Boxset, featuring all nine series, also from Spirit Entertainment at the RRP of £89.99.
Special features:
Series 1 – Six specially filmed stand-alone scenes, audio commentary

Series 2 – Audio commentary, deleted scenes, behind-the-scenes documentary, 'Gog's Film'

Series 3 – Specially filmed scenes for episodes 1,3 & 6; audio commentaries; deleted scenes with commentary by Phil Clarke & Tristram Shappero

Series 4 – Barn Burning; a peep behind the scenes; deleted scenes; the best of Peep Show; a peep at Mark & Jeremy; audio commentaries

Series 5 – Behind the scenes; the Peep Show relationship tree; Sophie's Peep Show; deleted scenes

Series 6 – How to Make Peep Show; behind-the-scenes; out-takes; deleted & extended scenes; If Peep show was filmed before a live studio audience…

Series 8 – Deleted scenes; bloopers

Series 9 – Bloopers