Future Shock! The Story of 2000AD charts the story of how the multi-award winning comic 2000AD came to be, how it has survived for 37 years, and how it continues to be an innovator and game-changer in both comics and the wider cultural world beyond. Premiered to great acclaim at Edinburgh International Film Festival 2015, this feature documentary is a funny, moving and passionate chronicle of how a band of talented eccentrics came together to create something both visionary and extraordinary.
The publication was violent, edgy, anti-authoritarian and blackly funny and introduced seminal creators such as Alan Moore (Watchmen) and Grant Morrison (Arkham Asylum) to the comics world. The film features interviews with legendary fan-favourite writers, artists and creators – including such names as Neil Gaiman, John Wagner, Alex Garland and Grant Morrison – together with dynamic visual sequences that pay tribute to the ground-breaking artwork published in the comic throughout the years.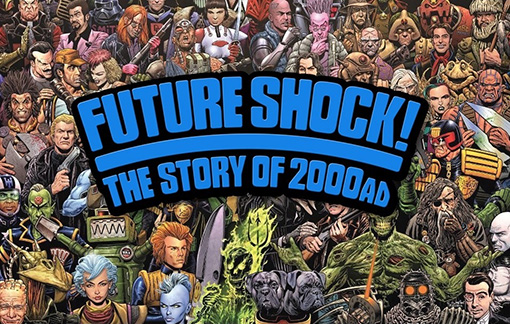 Described at Nerdist as "One of the best documentaries I've ever seen about the medium of comic books" and IGN as "A fantastic documentary," Future Shock! The Story of 2000AD will be releaed in UK cinemas on 4th December 2015 and on UK DVD on 7th December 2015 by Metrodome at the RRP of £15.99.
No special featurtes have been listed.