The BFI have announced its first quarter 2016 home entertainment release slate, and for our money it's one of their most exciting yet, a cornucopia of thrilling film and TV titles from years past, many making their Blu-ray debuts here.
The New Year will start with a bang with new releases including modern-day epics of Chinese cinema and restorations of archival war time material. We celebrate the work of the late, great Ken Russell with two box sets of his highly regarded TV documentary work and a Dual Format Edition release of Valentino. Also coming up in early 2016 will be a Blu-ray version of Bande à part and a Dual Format Edition of BFI London Film Festival 2015 Archive Gala restoration, Shooting Stars.

January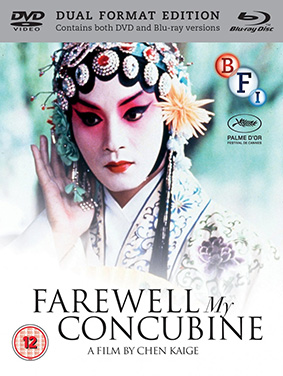 Farewell my Concubine (Chen Kaige, 1993), the only Chinese language film ever to win the Cannes Palme d'Or, regularly tops film polls and is regarded as a modern day classic. Nominated for two Oscars, the film appears in Empire's '100 Best Films of World Cinema' and will be released in a Dual Format Edition.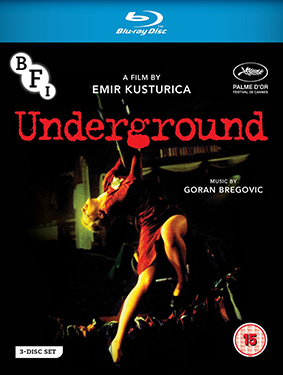 Another all-time classic of world cinema is Emir Kusturica's Underground (1995). Released in 3-disc DVD and Blu-ray sets, this Palme d'Or winner is presented with the complete 5-hour TV version, Once Upon a Time There was a Country, as an extra.
Two releases with a wartime austerity theme are:
Love on the Dole (John Baxter, 1941) stars 6-time Oscar nominated Deborah Kerr (The King and I) and is released in a Dual Format Edition.
Ration Books and Rabbit Pies: Films from the Home Front (1940-44), brings together a selection of public information films, propaganda shorts and adverts from the BFI National Archive as part of the BFI's Unlocking Film Heritage project which is digitising 10,000 films.

February
Two Dual Format Edition box sets will showcase Ken Russell's brilliant television films from the Sixties.
Ken Russell: The Great Composers brings together his career-defining work for the award-winning arts documentary shows Monitor and Omnibus: Elgar (1962), The Debussy Film (1965) and Delius: Song of Summer (1968).
The second box set, Ken Russell: The Great Passions, collects together three great works about iconic artists: Always on Sunday (1965) about Henri Rousseau; Isadora: the Biggest Dancer in the World (1966) about dancer Isadora Duncan; and Dante's Inferno (1967) about Dante Gabriel Rossetti and his model Elizabeth Siddal.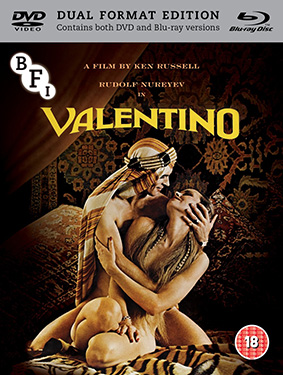 Complementing these BBC TV sets is the UK High Definition premiere of Valentino (1977). Released in a Dual Format Edition, this flamboyant and sexually-charged film explores the life of one of the silver screen's greatest legends.

March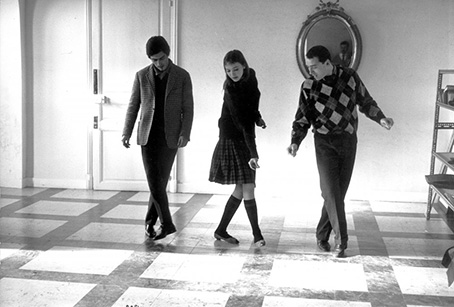 The Blu-ray premiere of Jean-Luc Godard's cool classic Bande à Part (1964) is released to coincide with BFI Southbank's season of Godard films (running January-March). This essential release features a specially commissioned video interview with Anna Karina, an interview with Quentin Tarantino on the famous dance sequence, and an interview with cinematographer Raoul Coutard.
The BFI National Archive's recent restoration of the silent classic Shooting Stars (1928) is released as a Dual Format Edition. The film marked a step change in the quality of British features of the silent era and, despite the credit going to A.V. Bramble, the film is universally acknowledged to have been the directorial debut of rising talent Anthony Asquith.
In a Dual Format Edition double-bill there will be Peter Watkins' Culloden (1964) and The War Game (1965). These award-winning drama-documentaries are both featured in the BFI's list of '100 Greatest British Television Programmes', and The War Game also won an Academy Award for Best Documentary Feature.