The Messenger is set in the ghostly netherworld between life and death. We all want to believe in life after death and imagine loved ones looking over us, feel their presence in a draft of air - knowing they wait for us. But Jack isn't waiting, in and out of secure units all of his young life, the dead won't leave him alone. Some might call Jack a troubled soul, at odds with the world, unable to conform. But Jack has a sharp mind and a razor wit. It's not that he doesn't want to live a normal life, he can't. They won't let him.

When Jack unwillingly becomes embroiled in the unfinished business of a local murder, he discovers hidden secrets which threaten to push him over the edge. His estranged sister, Emma re-appears in his life and Jack starts to remember the past they shared together and to confront the truth about the death of his own father.
Directed by David Blair (Best Laid Plans), The Messenger stars Robert Sheehan (Misfits), Joely Richardson (The Patriot), Lily Cole (The Imaginarium of Doctor Parnassus), Tamzin Merchant (Game of Thrones), David O'Hara (Braveheart) and Jack Fox (Mr Selfridge).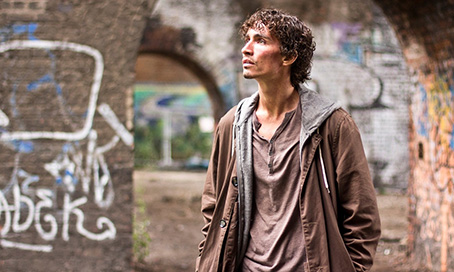 The Messenger will be released on UK DVD on 2nd November 2015 by Metrodome at the RRP of £14.99.
No extra features have been listed.