Academy Award winner Al Pacino plays Manglehorn, an ageing ex-con locksmith who has loved, lost and now locked up his life for good. Bitter, angry and alone he spends his days working hard and his nights drinking harder, in a vain attempt to keep the past at bay. But as ever, life finds a way and he soon discovers that it hasn't finished with him yet...
Instilled with director David Gordon Green's unique visual style and supported by Academy Award winner Holly Hunter, Harmony Korine and Chris Messina, Manglehorn is a movingly humanistic portrait of a man rendered with honesty, subtlety and humour. However, it is Pacino's remarkably rich, understated performance that anchors the film.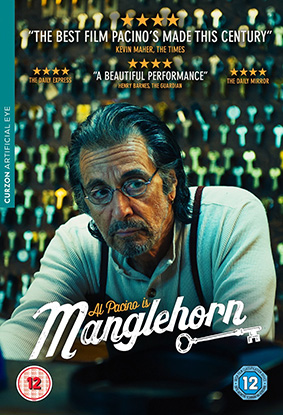 Manglehorn will be released on UK Blu-ray and DVD on 2nd November 2015 from Curzon Artificial Eye at the RRP of £19.99 for the Blu-ray and £15.99 for the DVD.
The only listed extra is a theatrical trailer.