A husband and wife are discovered, imprisoned in their own home. Badly dehydrated, they've been bound and beaten. He is close to death. But worse is to come: their young son is missing. Detective Inspector Nick Cafmeyer is called in to investigate and as he digs deeper he exposes an insidious criminal network that unnervingly has links to his own past.
Based on the Sunday Times bestselling novel by crime writer Mo Hayder, The Treatment [De Behandeling] heralds a new, unforgettable and distinctly Flemish turn in the Nordic noir phenomenon. Directed by Hans Herbots (The Spiral), it stars Geert Van Rampelberg (The Broken Circle Breakdown), Ina Geerts (Loft) and Johan van Assche (Cordon).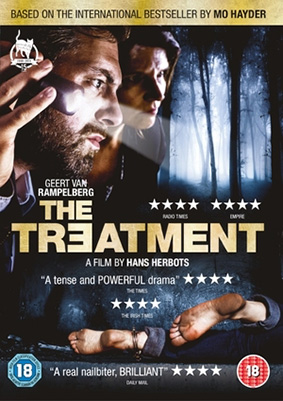 Described as a "gripping forensic thriller" by The Guardian and "a tense and powerful drama" by The Times, The Treatment will be released on UK Blu-ray, DVD and On-Demand by Peccadillo Pictures on 14th September 2015 at the RRP of £17.99 for the Blu-ray and £15.99 for the DVD.
Extra features: