Long awaited and unavailable in any format for more than 10 years, the second series of Gerry Anderson's cult sci-fi series Space 1999 will be released in a stunning High Definition restoration on Blu-Ray for the very first time in September.
September 13th, 1999... A nuclear waste dump on the moon unexpectedly detonates, blasting the moon out of orbit and taking the inhabitants of Moonbase Alpha on a fantastic voyage of discovery throughout the galaxies.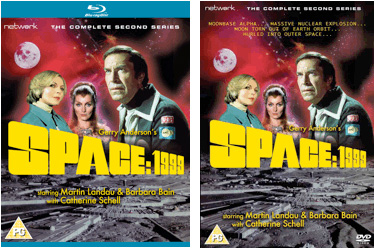 Space: 1999 – The Complete Second Series will be available to own from 28th September 2015 on Blu-ray (RRP £79.99) and DVD (RRP £59.99), courtesy of Network Distributing.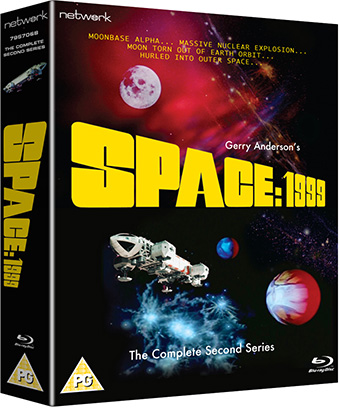 A limited edition Blu-ray featuring exclusive packaging and artwork is available only through networkonair.com.
All 24 episodes, with optional original mono or new 5.1 soundtracks, are featured alongside a wealth of special features, including:
Music-only tracks on all episodes

Unexposed: Behind the Scenes of Series Two – filming The Mark of Archanon

Stock Footage Archive: alternate takes and unused shots

Production Audio: original source recordings for material from four episodes

Cosmos: 1999: a stop-motion fan film from 1979

Martin Landau: in-depth interview from 1994

Archive Interviews with cast and crew

Seed of Destruction: the series two episode re-edited and re-scored as if it were made for series one

Outtake: a blooper featured in It'll Be All Right on the Night

Trailers and promos: contemporary promotional material for the UK and US

Behind the Scenes – Model Shop: footage taken during The AB Chrysalis - with Brian Johnson commentary

Clean series two titles

Image galleries of rare and previously unseen stills

Script and annual PDFs