Curzon Artificial Eye have announced two American titles for individual October releases, François Girard's The Choir on DVD and Jean-Baptiste Léonetti's Beyond the Reach on DVD and Blu-ray.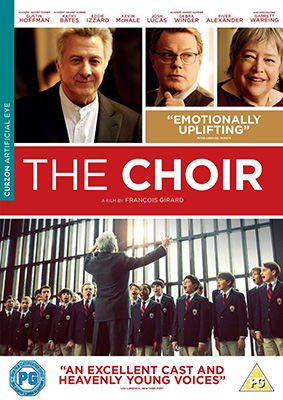 The Choir (aka Boychoir)
From acclaimed director François Girard comes the inspirational story of a rebellious young boy with a remarkable singing voice. After being sent to a prestigious music school, he is challenged by a demanding teacher.
A stellar ensemble cast – including two-time Oscar-winner Dustin Hoffman, Oscar-winner Kathy Bates, two-time Emmy-winner Eddie Izzard, three-time Oscar-nominee Debra Winger, Josh Lucas (A Beautiful Mind) and Kevin McHale (Glee) – plus an exciting group of newcomers star as the teachers and young singers battling through fierce national contests in order to take their boychoir to new competitive heights.
Featuring a stunning soundtrack of choral music by Handel, Britten, Tallis and Mendelssohn, The Choir is an uplifting story of talent, adolescence and mentorship that proves what can be achieved when you dare to dream.
The Choir will be released on UK DVD only on 5th October 2015 by Curzon Artificial Eye at the RRP of £15.99.
Special features:
Theatrical trailer

Interviews featurette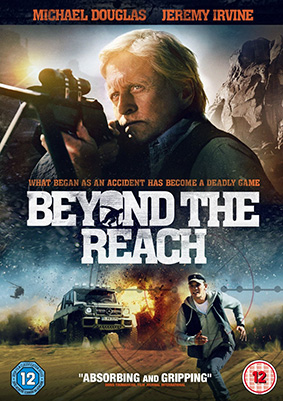 Beyond the Reach
Academy Award winner Michael Douglas is Madec – a rich, ruthless international businessman and avid game hunter. Searching for a new trophy to add to his collection, he hires young tracker Ben (Jeremy Irvine) as his guide through the Reach, a vast and hostile basin in the Mojave Desert. But when the hunt goes tragically wrong, Ben finds himself the target of Madec's fiendish mind. Using only his survival skills and knowledge of the Reach, Ben is forced to challenge Madec at his own game in a desperate attempt to bring him to justice.
Set against one of the world's most desolate and unforgiving landscapes, Beyond the Reach is a blistering story of survival featuring a powerhouse performance from Michael Douglas as the corporate predator Madec.
Beyond the Reach will be released on UK DVD and Blu-ray on 12th October 2015 by Curzon Artificial Eye at the RRP of £15.99 for the DVD and £19.99 for the Blu-ray.
Special features:
Theatrical trailer

Interviews featurette