From the mind of the legendary cult filmmaker, Alejandro Jodorowsky (El Topo, The Holy Mountain), comes The Dance of Reality (La danza de la realidad), an epic imaginary autobiography depicting both the wonders and the hardships of existing in the substance we all call reality.
True to form, Jodorowsky takes us on a strange, mystic, fantastic and deeply surreal journey that no one else could, except this time the subject is his own early life; being raised by his strict, Stalin-adoring father who has plans to assassinate the right-wing Chilean president.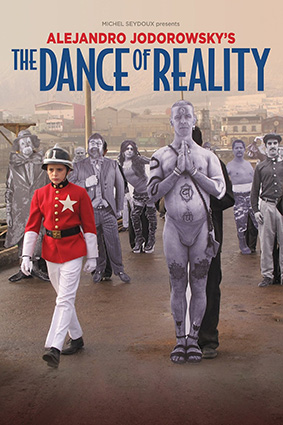 The Dance of Reality will be released on UK Blu-ray and DVD on 14th September 2015 by Curzon Artificial Eye at the RRP of £19.99 for the Blu-ray and £15.99 for the DVD.
The only listed extra feature is the theatrical trailer.